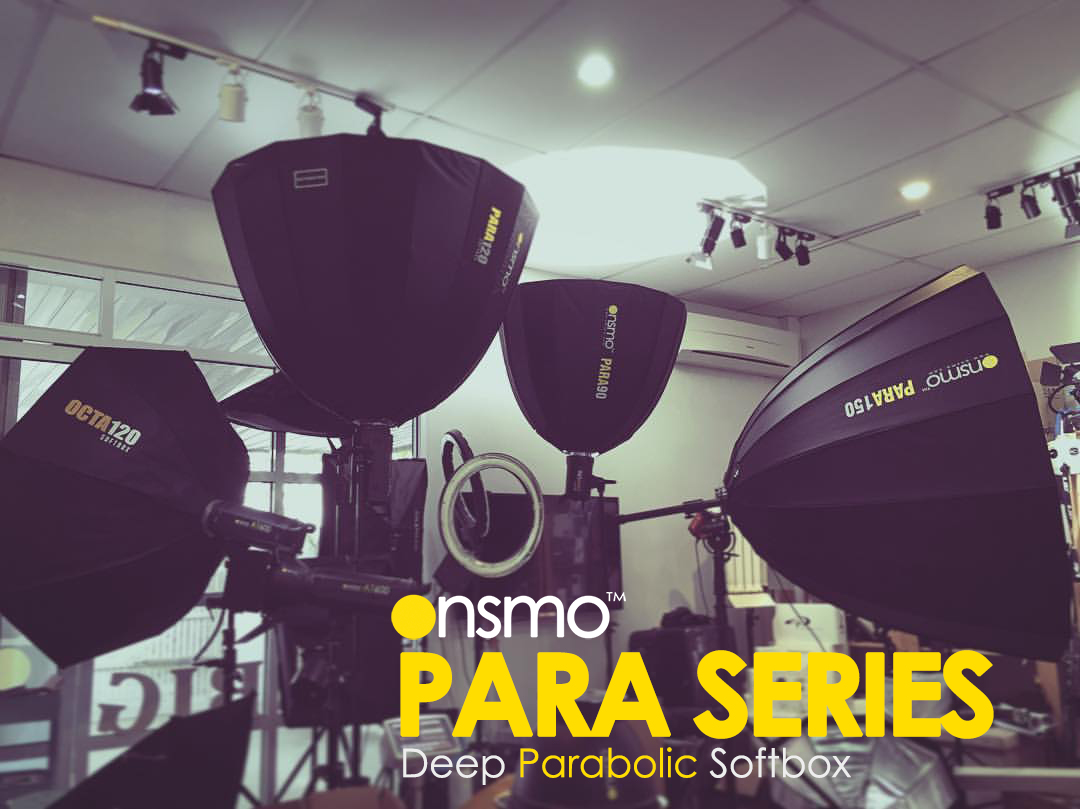 ONSMO PARA 190 Deep Parabolic Softbox (GIANT SIZE)
The shape of deep parabolic softboxes creates a unique quality of light that is highly coveted by portrait, fashion and beauty photographers. The parabolic design creates a broad column of soft, even light with definite direction.
The inner 1-stop diffuser has a 2-stop center diffuser that eliminates the hotspot that is common with the parabolic design. This helps to create a soft light, even without the use of the outer diffuser. Removing the outer diffuser allows for even greater focus of the light and creates crisp, defined shadows while still maintaining the soft quality.
This medium size deep parabolic softbox is ideal when portability is a priority and for soft headshots, macro work, or crisp full-body or hair- and accent lighting.
Interfit's new line of deep parabolic softboxes comes in three different sizes depending on the photographers needs. These new modifiers are designed for everyday use in professional studios and were crafted to meet the demands of even the most stringent photographer.
ONSMO PARA 190 Parabolic Softbox features:
Recommended for in house usage.
High-quality fabric and rods, for everyday studio
High-Contrast Silver Lining, for maximum light efficiency and even, edge-to-edge light throughout the softbox
UV-Coated diffusers, for more durability and to eliminate magenta color shift. The inner diffuser also features a 2-stop center spot to eliminate hotspots and further soften the light.
Included 16-hole Bowens speed ring
Abililty to change to Profoto and Elinchrom mount (sold separately)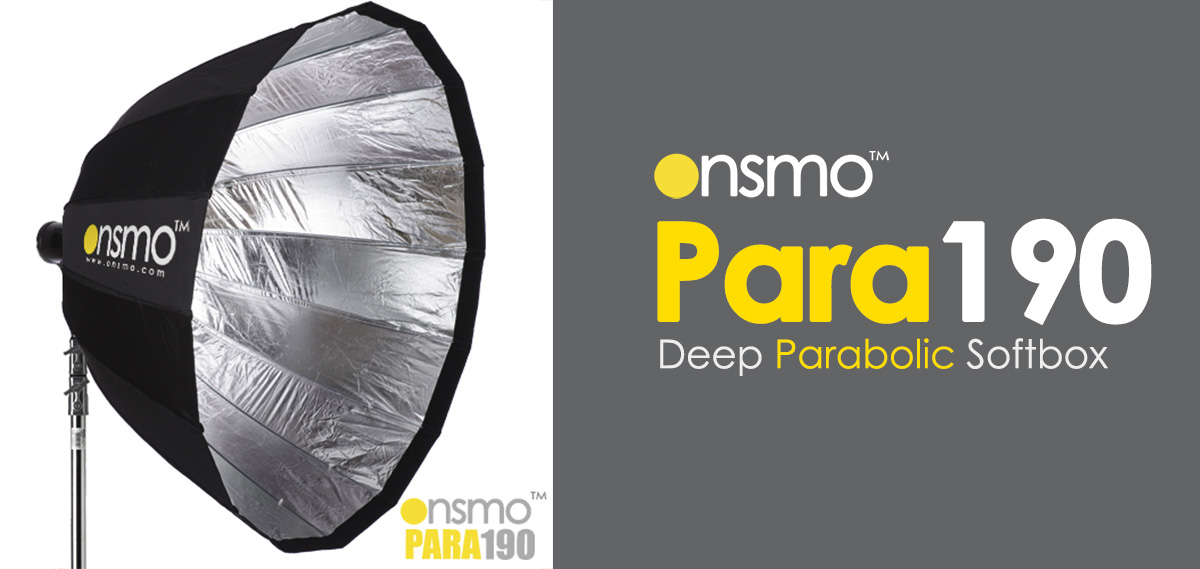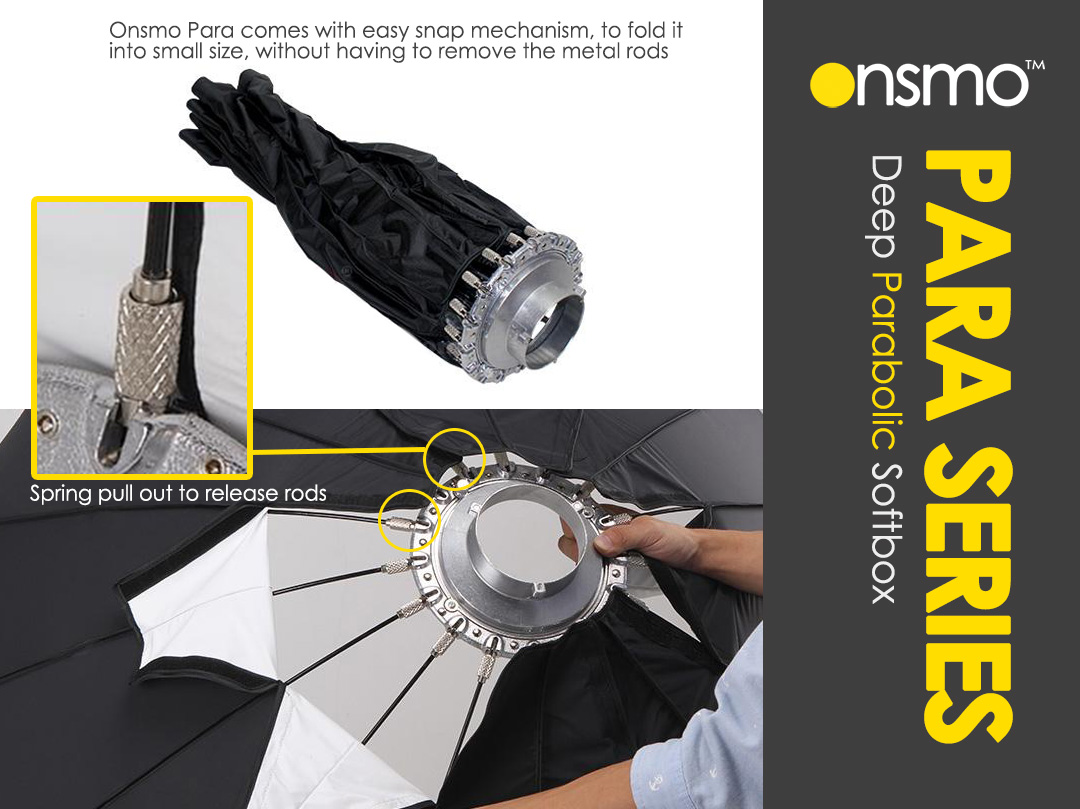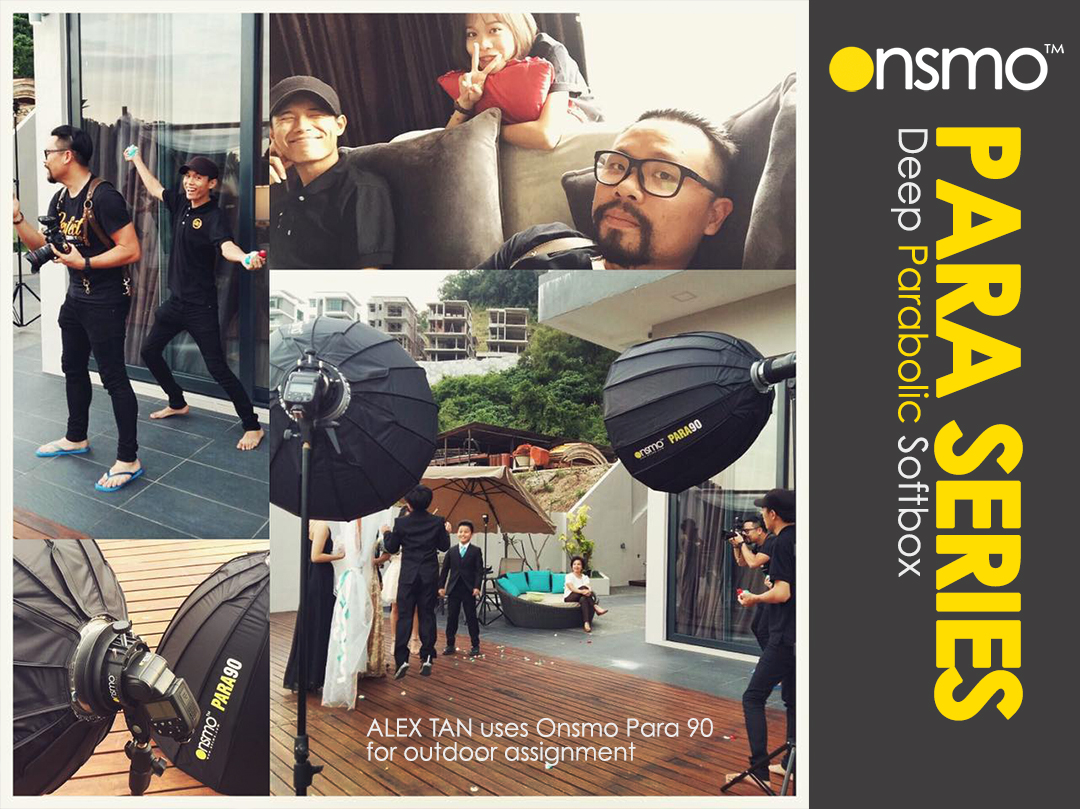 Package Content
1 x Onsmo 190CM Parabolic Softbox
1 x UV-Coated Inner Diffuser with 2-stop center
1 x UV-Coated Outer Diffuser
1 x Bowen Type speedring
1 x Onsmo Para190 Carrying Bag
Shapes and Modifies Light Output
The Onsmo 190cm Deep Parabolic Soft Box works with Bowens mount lighting options ( add purchase profoto and elinchrom mount too). It softens and helps shape the light output from flashes and studio lights. The deep, narrow shape creates sharp shadows and contrast, ideal for portraits, fashion, or commercial photography.
Silver Inner Surface and Two Diffusers
The Soft Box's inner surface has a highly reflective silver finish for sharp, direct light. There are also two diffuser panels included to modify and soften your lighting conditions as needed.
Foldable Design and Easily Transportable in Carry Bag
The Softbox is lightweight and folds down into the shape of an umbrella, making it incredibly easy to set up, or store and transport in its carry bag.
Heat Resistant with Ventilation Cover
The Parabolic Reflector Soft Box is heat resistant, able to withstand the heat generated by 650 watt lamps. The back of the softbox has a removable ventilation cover for further heat reduction.
Note : Para heavy boom stand - RM 1300/unit is sold separately and para heavy boom stand is needed in order to use with Para 190cm. Kindly email sales@bigbigstudio.com for purchase para heavy boom stand.
PACKAGE CONTENT
1 x ONSMO Para 190 (Deep Parabolic)
1 x Internatl Diffuser
1 x External Diffuser
1 x Bowen Speedright (profoto and elinchrom mount sold separately)
1 x Onsmo Para 190 Carrying Bag

bakırköy escort