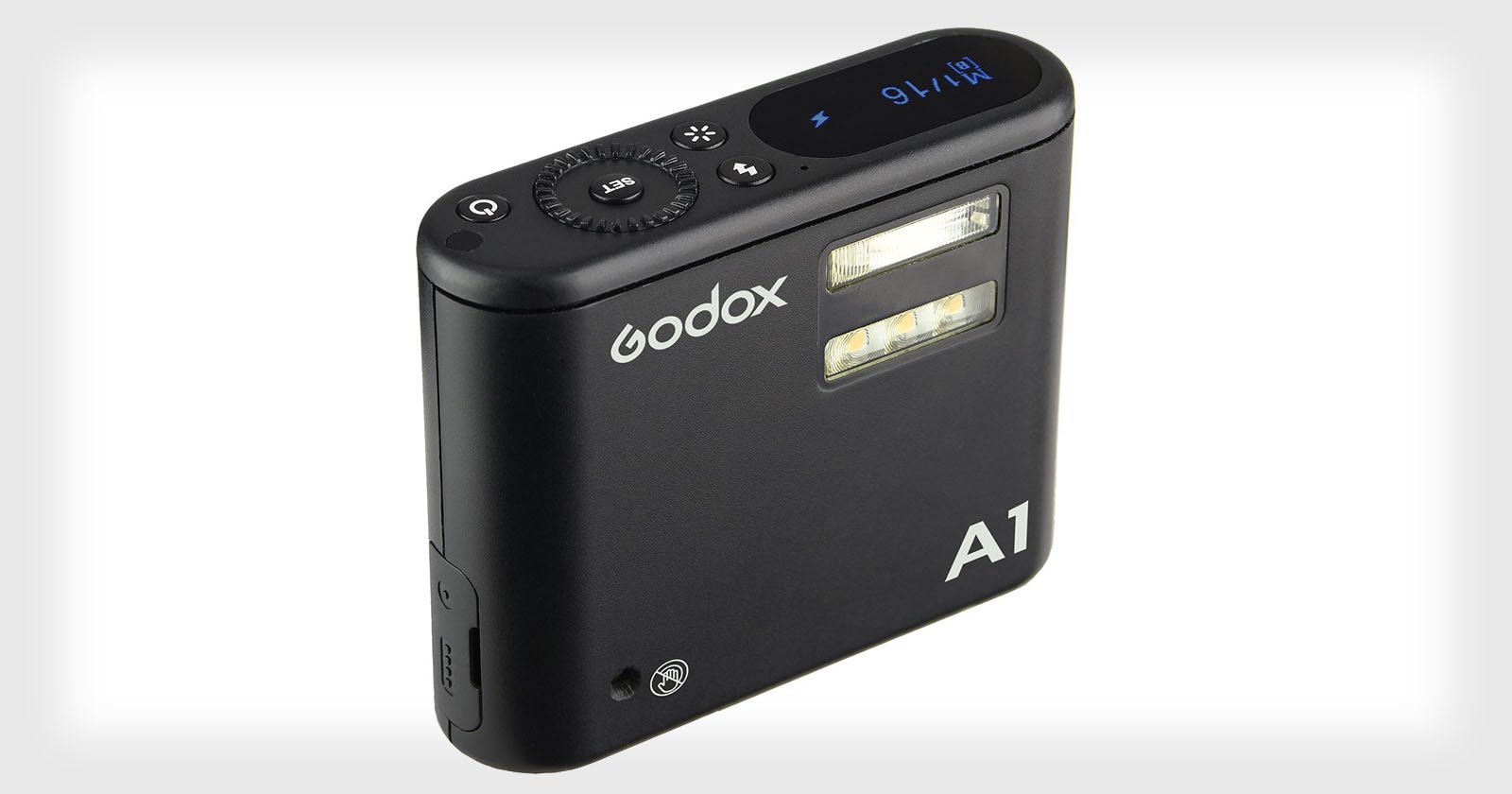 Use your Mobile Phone Flash with custom APP to control your entire Onsmo X Series and Godox Flash system.

The GODOX A1 Mobile Camera Flash can serve as a flash, as well as a controller to control all Onsmo X700 and LX800 flashes and Onsmo LED lights simply by operating the phone APP. With built-in Speed X 2.4G wireless system and lithium battery, Godox A1 Flash can control all Onsmo/Godox Flashes TTL/M/ Multi mode. As A1 Flash has Auto mode, your shooting will become simpler. You can easily achieve a correct fash exposure even in complex light-changing environments. With light and compact body, A1 PRO flash is portable and easy to be operated for it can control all ONSMO X flashes and ONSMO LED lights only through a phone. The A1 PRO flash offers Operation with phone APP: With built-in Bluetooth 4.0 Module and 50 meters' transmission distancewhich enables GODOX A1 to connect the mobile phone through Bluetooth, thus setting flashes or LED video lights' parameters on the APP interface.

Compatible Smartphone Models: This flashh is compatible with the following smartphones e.g. iPhone 6s, iPhone 6s plus, iPhone7, iPhone7 plus, etc. (only lists the tested smartphone models, not all iPhones. For the compatibility of other camera models, a self-test is recommended.).

APPS available in IOS (iphone now) - Android coming in 2 months soon!


LINK YOUR Phone with all Onsmo X1 pro, Onsmo X700 and LX800 Speedlights, and Onsmo X2 Mini TTL ( or all Godox System)

Godox A1 Features

- Operation with phone APP: With built-in Bluetooth 4.0 Module and 50 meters' transmission distancewhich enables M1 PRO to connect the mobile phone through Bluetooth, thus setting flashes or LED video lights' parameters on the APP interface.


- OLED panel: with clear and convenient operation.


- Built-in 2.4G wireless transmission: with all-in-one functions and 80 meters further transmission.


- Built-in 433MHz wireless transmission: with abundant functions and 20 meters further transmission.


- Lightweight and portable: Built-in lithium battery with no carriage burden.


- Wireless control: With built-in Flashpoint R2 2.4GHz wireless system, M1 PRO Flash can serve as a transmitter to control other flashes, as well as wirelessly adjusting flash power level and trigger the flash through R2 flash trigger. M1 PRO Flash also has 2.5mmsync cord jack achieve various sync triggering mode.


- 5 steps of power output adjusts from 1/1 to 1/16


- Stable color temperature at 6000±200K over the entire power range








Godox A1 Features
Operation with phone APP: With built-in Bluetooth 4.0 Module and 50 meters' transmission distancewhich enables M1 PRO to connect the mobile phone through Bluetooth, thus setting flashes or LED video lights' parameters on the APP interface.


OLED panel: with clear and convenient operation.


Built-in 2.4G wireless transmission: with all-in-one functions and 80 meters further transmission.


Built-in 433MHz wireless transmission: with abundant functions and 20 meters further transmission.


Lightweight and portable: Built-in lithium battery with no carriage burden.


Wireless control: With built-in Flashpoint R2 2.4GHz wireless system, M1 PRO Flash can serve as a transmitter to control other flashes, as well as wirelessly adjusting flash power level and trigger the flash through R2 flash trigger. M1 PRO Flash also has 2.5mmsync cord jack achieve various sync triggering mode.


5 steps of power output adjusts from 1/1 to 1/16


Stable color temperature at 6000±200K over the entire power range
PACKAGE CONTENT
1 x GODOX A1
1 x Manual
1 x Charging cable (use ur own adapter for phone)
1 x Magnetic sticker

bakırköy escort