Light Boom stand is the stand used to attach the strobe so that you can obtain the lighting effect coming from the top ( hair lights etc).
This light boom stand has extra added feature whereby it's designed in such a way that it can work as both normal light stand (near 4meter!) and light boom function! The 4 meter height straight up is the highest lightstand ever in our lighting systems.

Suitable for small lighting systems ( such as the Onsmo O2 and O3 set) and also Onsmo Speedlights and Onsmo X2 Mini. It can also be used with Onsmo X1 Flex Head (extension heads). This system not suitable for heavy lightings if boomed.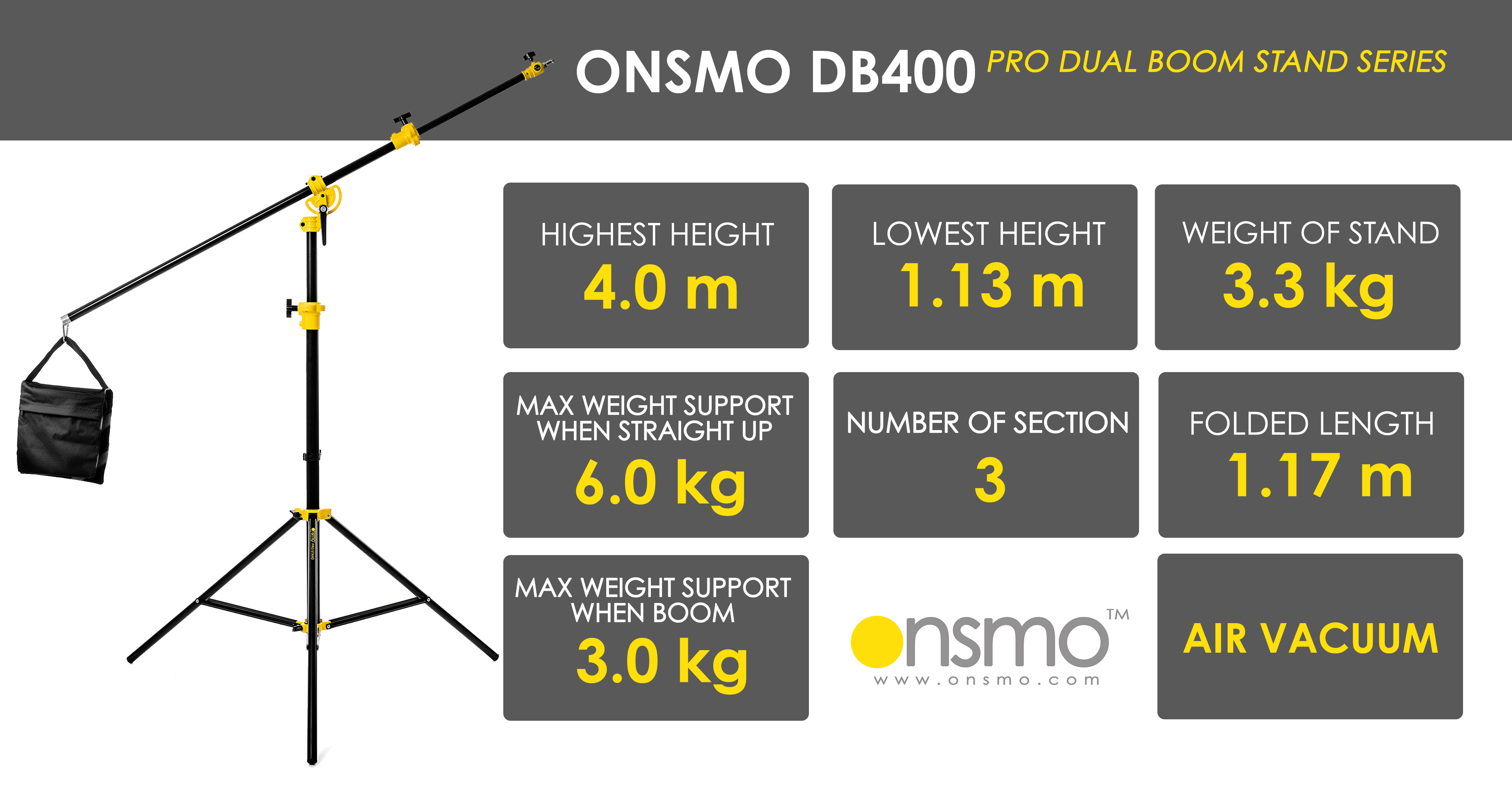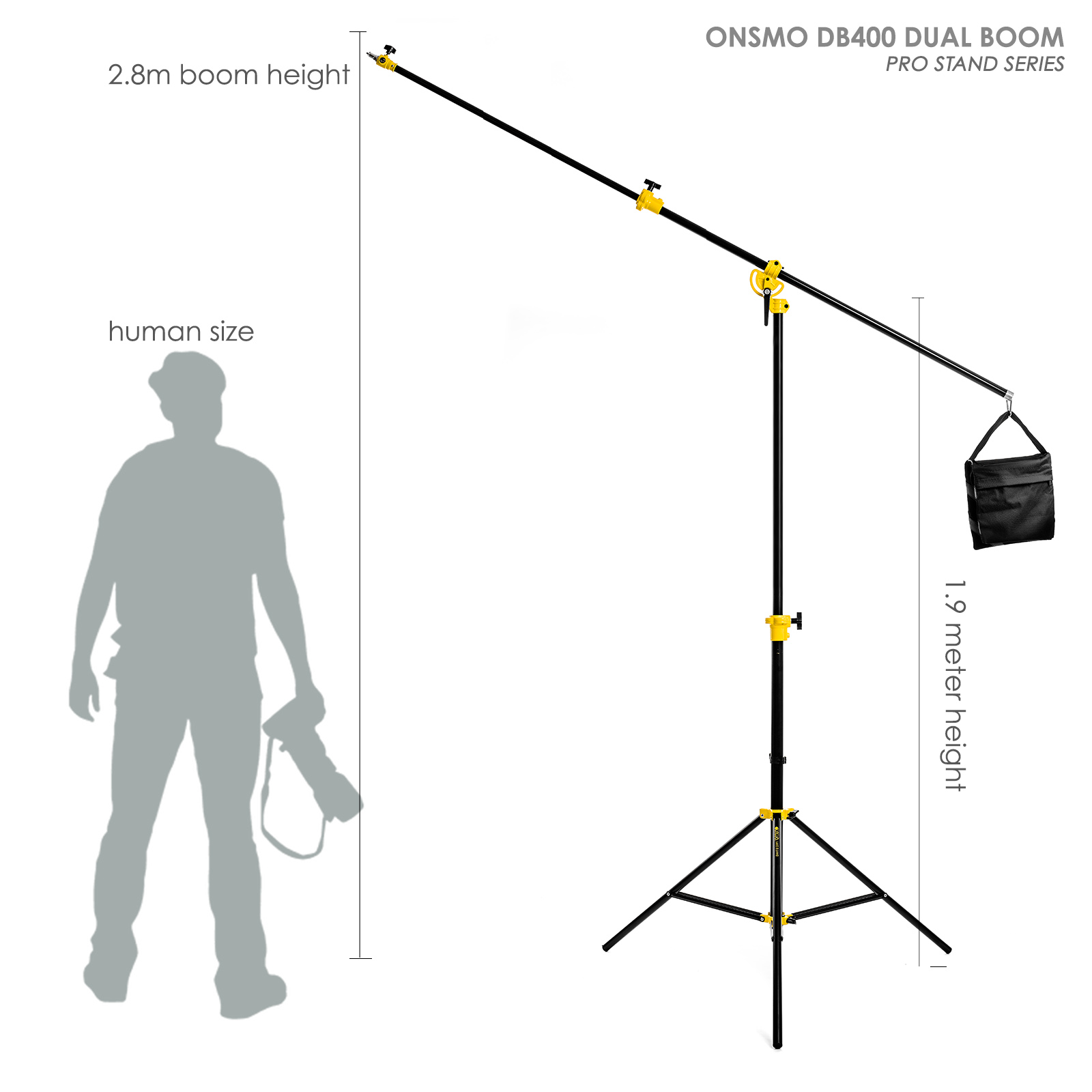 Dual Function Boom
It's very handy and portable, suitable for small lighting systems
(such as the Onsmo 200w and also Speedlites for strobist!
(sb900 and 580ex2 etc etc with small softboxes).

Note : For bigger light like Onsmo 300w and 400w, you can go for Heavy Boom Stand with 4.5kg weight.

Highest height : 4 metre
Lowest height : 1.13 metre
Weight of stand : 3.3 kilogram
Number of section : 3
Folded Length : 1.17 metre
Maximum weight when straight up : 6 kilogram
Maximum weight when boom : 3 kilogram
1 x Onsmo Dual Boom Stand 4M
1 x Sand Bag counterweight