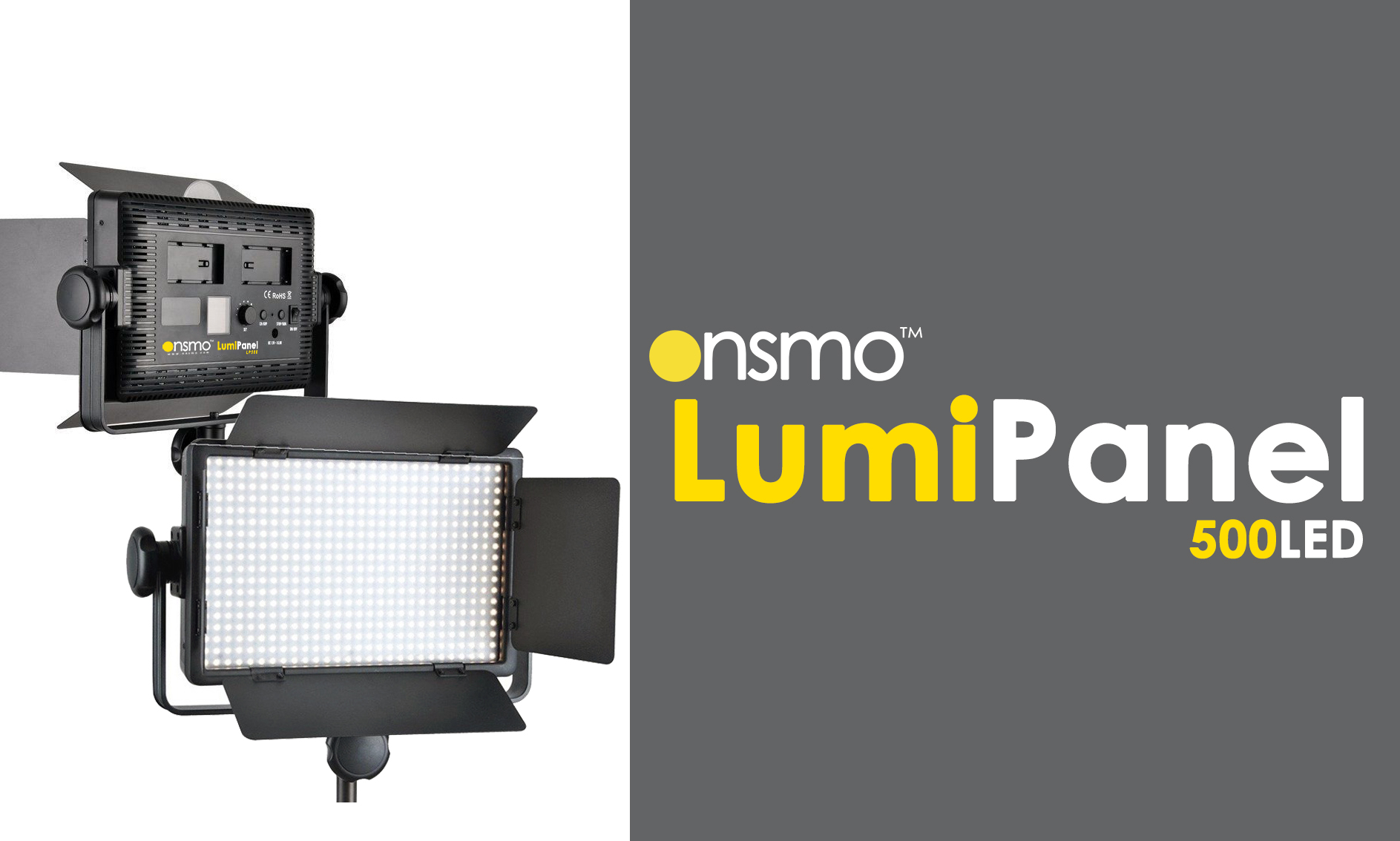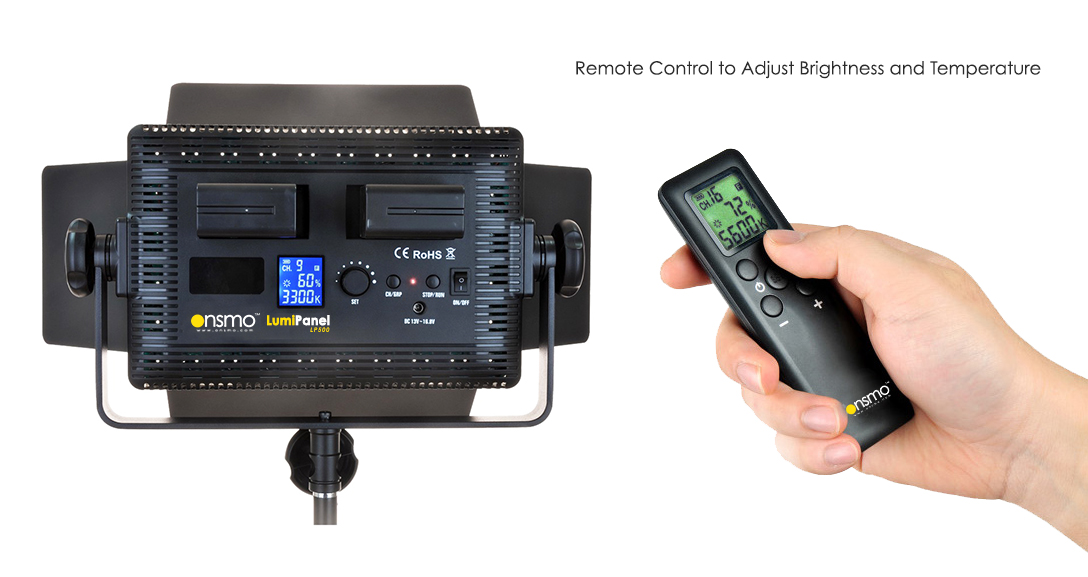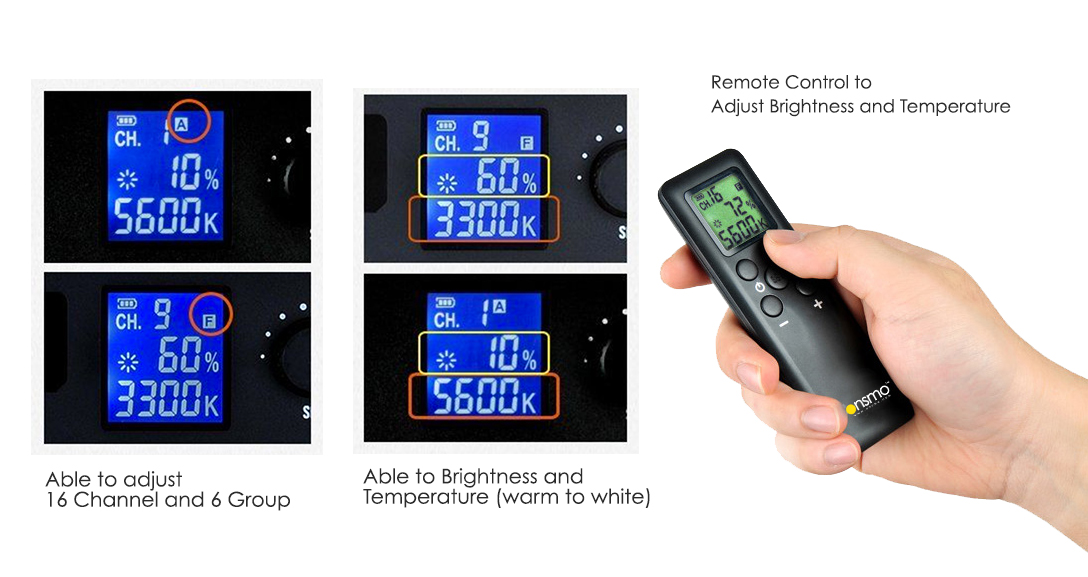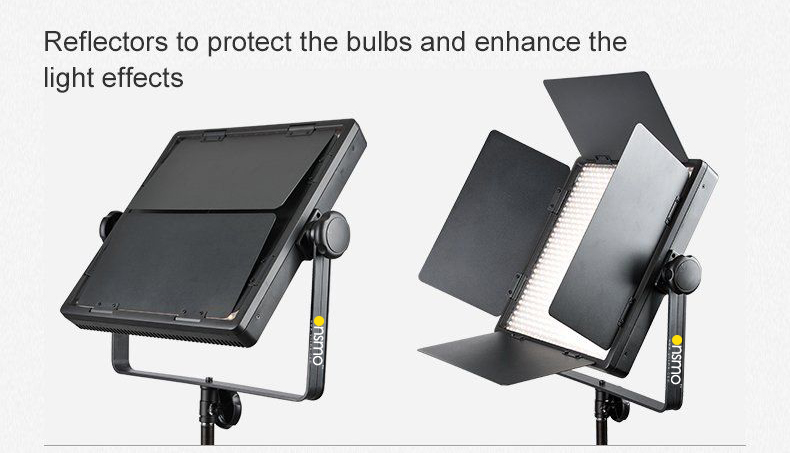 Onsmo LumiPanel offers high light brightness and color rendering index with high-quality LED beads, presenting the objects authentically. The video light is equipped with a remote control to adjust brightness and grouping dimming wirelessly, and a large LCD panel to display the brightness and temperature precisely. It's creates stable light resource and even illumination for video recording, photojournalistic and wedding shooting, etc. The ability to use both AC adapter (included) and also battery lithium (sold sperately) enable this light to be very versatile on both outdoor and indoor assignment.
Features
- Effective durable and premium LED beads offer high brightness;

- Large-sized LCD panel, settings auto saved, quickly change panel angle;

- Wireless 433MHZ grouping system (6 groups & 16 channels);

- Lithium battery or DC charged; Adjust LED light angle flexibly; Excellent heat dissipation;

- Outfitted with wireless remote control to adjust brightness or color temperature.
Specification
LED beads quantity: 504
Battery: Sony NP- F970*2 (lithium battery) (not included)
DC power supply: 13~16.8V
Channel: 16
Group: 6 groups (A,B,C,D,E,F)
Power (Max.): 32W
Color temperature: 3300K-5600K(+/- 300K)
Brightness(LUX): 2900(1m)
Brightness control: Step-less, Remote control
Brightness Range: 10%-100%
Operation Temperature: -10~50℃
Dimension: 210mm*300mm*50mm
Weight: 1.44kg
Remote Control: RC-A5
Controller Power Supply: 3.0V AAA battery*2 (not included)
Wireless Frequency: 433MHz
Distance: 20m
Channel: 16
Group: 6 Groups(A/B/C/D/E/F)
Standby Time: Over one year
Operation Temperature: -10~50℃
Specification
LED beads quantity: 504
Battery: Sony NP- F970*2 (lithium battery) (not included)
DC power supply: 13~16.8V
Channel: 16
Group: 6 groups (A,B,C,D,E,F)
Power (Max.): 32W
Color temperature: 3300K-5600K(+/- 300K)
Brightness(LUX): 2900(1m)
Brightness control: Step-less, Remote control
Brightness Range: 10%-100%
Operation Temperature: -10~50℃
Dimension: 390mm*300mm*60mm
Weight: 1.44kg
Remote Control: RC-A5
Controller Power Supply: 3.0V AAA battery*2 (not included)
Wireless Frequency: 433MHz
Distance: 20m
Channel: 16
Group: 6 Groups(A/B/C/D/E/F)
Standby Time: Over one year
Operation Temperature: -10~50℃
Dimension: 120mm*38mm*15mm
PACKAGE CONTENT
2 x ONSMO LumiPanel 500 LED
3 x ONSMO Lumiair Ultra thin LED
2 x Transparent Lumi Diffuser
5 x Onsmo Lumi Wireless Controller
5 x AC power plug (malaysia/uk adapter)
4 x BB230 2.3m Light Stand
1 x Onsmo Dual Boom Stand
2 x Bag Padded
1 x Backdrop stand large 2.6x3.2m portable
1 x Backdrop paper 2.71x11m green colour