INTRODUCING THE ONSMO ROLLER ONE
Journey of the Onsmo Roller One - Flight and cabin friendly
The Roller Bag System that will improve your gear storage and travelling experience.
Features
- Good quality roller wheel with silicon rubber finishing

- Water resistant material fabric

- Comes with additional rain cover

- Comes with detachable backpack harness to turn it into backpack

- Thick padding with soft materials to prevent damage to gears

- Laptop compartment for laptop up to 15inch

- Side pocket with tripod/light stand holder

- Good quality extension handle and slider bar

- Good design for future maintenance - replacement of wheels and extension handle


Dimensions

- Cabin Friendly (fits all airlines carry-on board)

- 54 x 36 x 23cm (Exterior size)

- 46 x 33 x 13cm (Interior size)

- max height with handle extended 1.0 meter tall

Weight
- 3.8kg (Bag with all padding, without harness system)

Max recommended weight to carry
- Around 8KG of gears max

Storage compartment

- Able to take up 2 dslr bodies, 5-6 short lenses, and 2 flashes

- Or able to take up to 2 dslr bodies, 1 long lens, 4 short lens, 2 flashes

- Or able to take up 2 unit of Onsmo X1 Pro outdoor light, 1 camera body, 2 lenses, and 2 speedlights

- Additional front pocket, 2 side pocket, and 3 zipper compartment (for memory cards and batteries), and one back small compartment.

- comes with 6 small size padded divider and 2 long size divider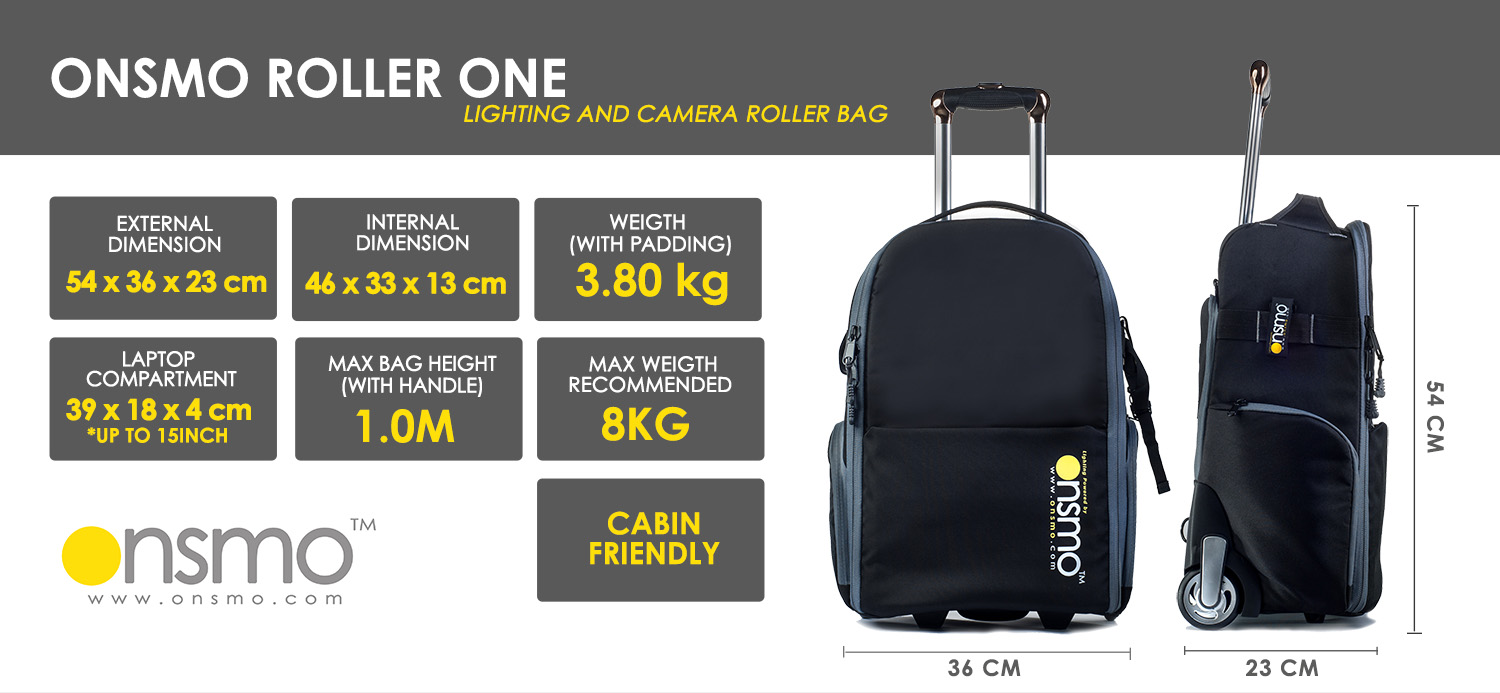 Example of 1st Configurations with Cameras and Lightings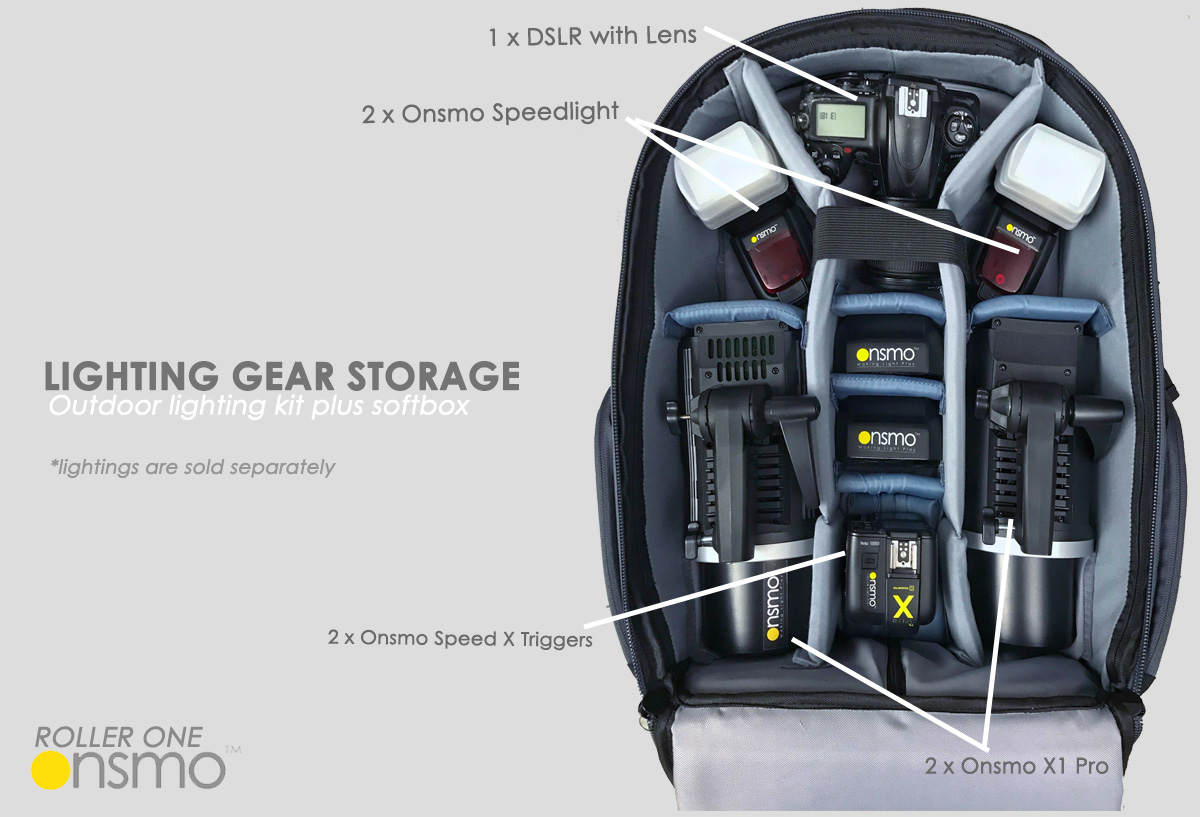 Example of 2nd Configurations of Lightings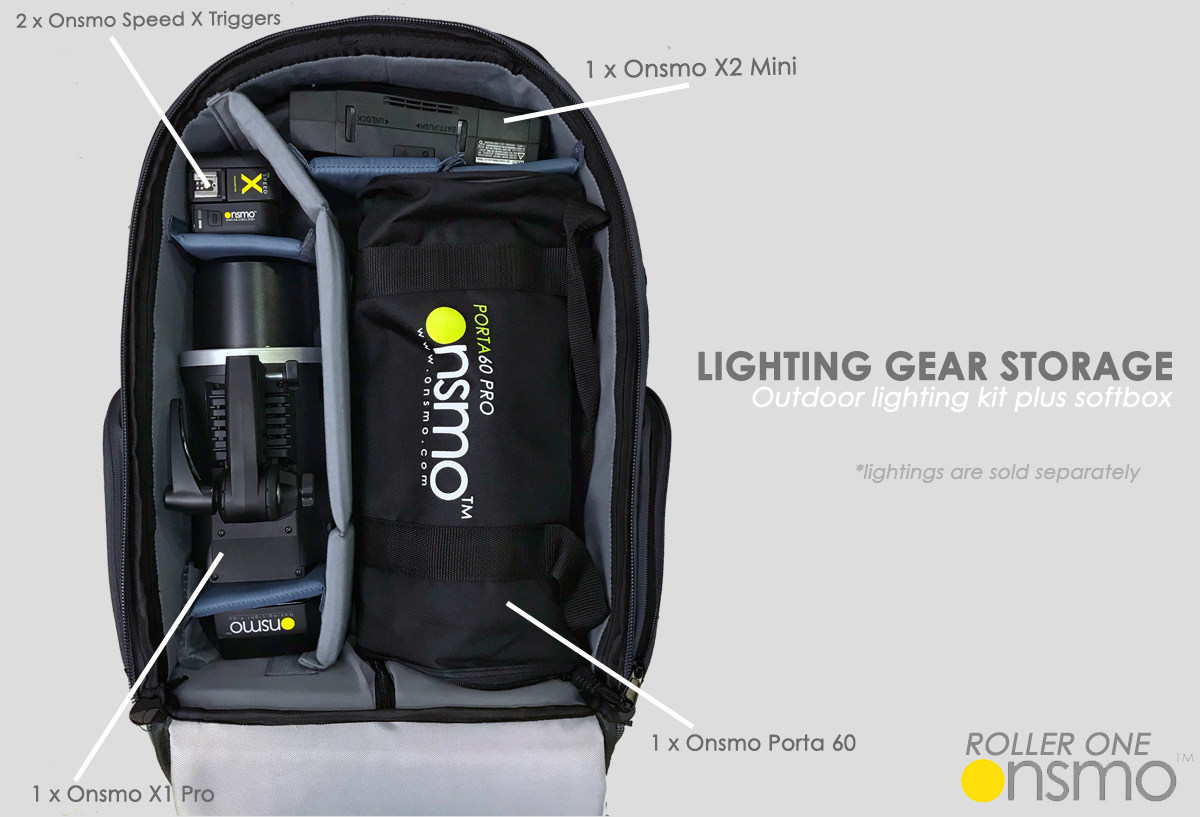 Onsmo Roller One Other Key Features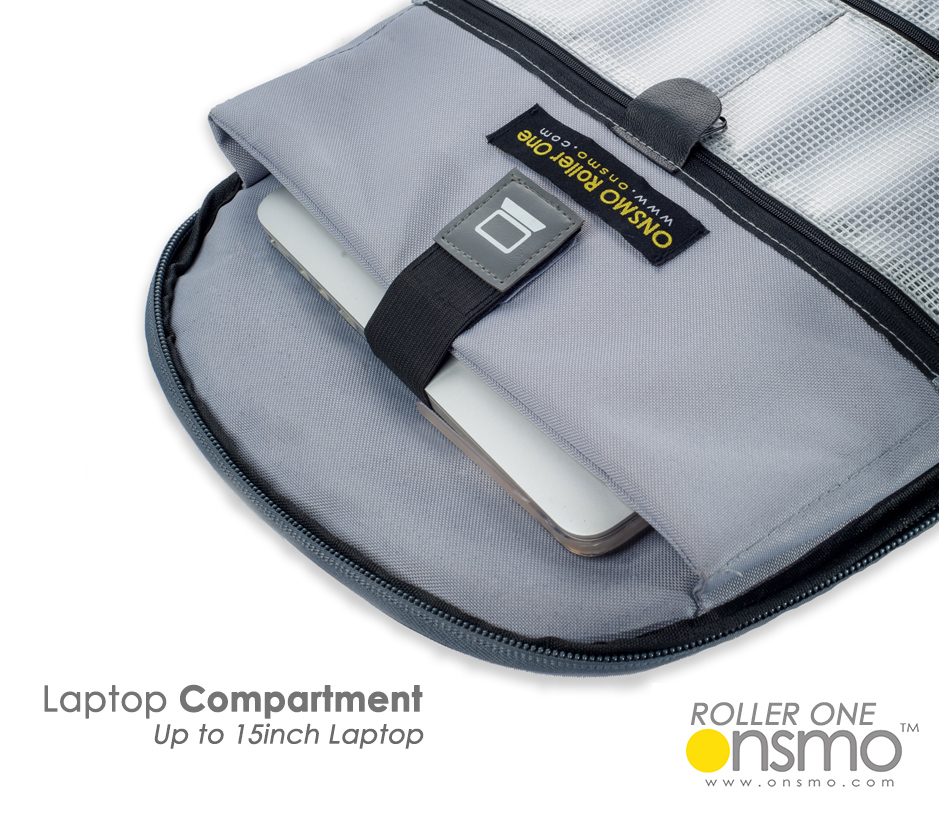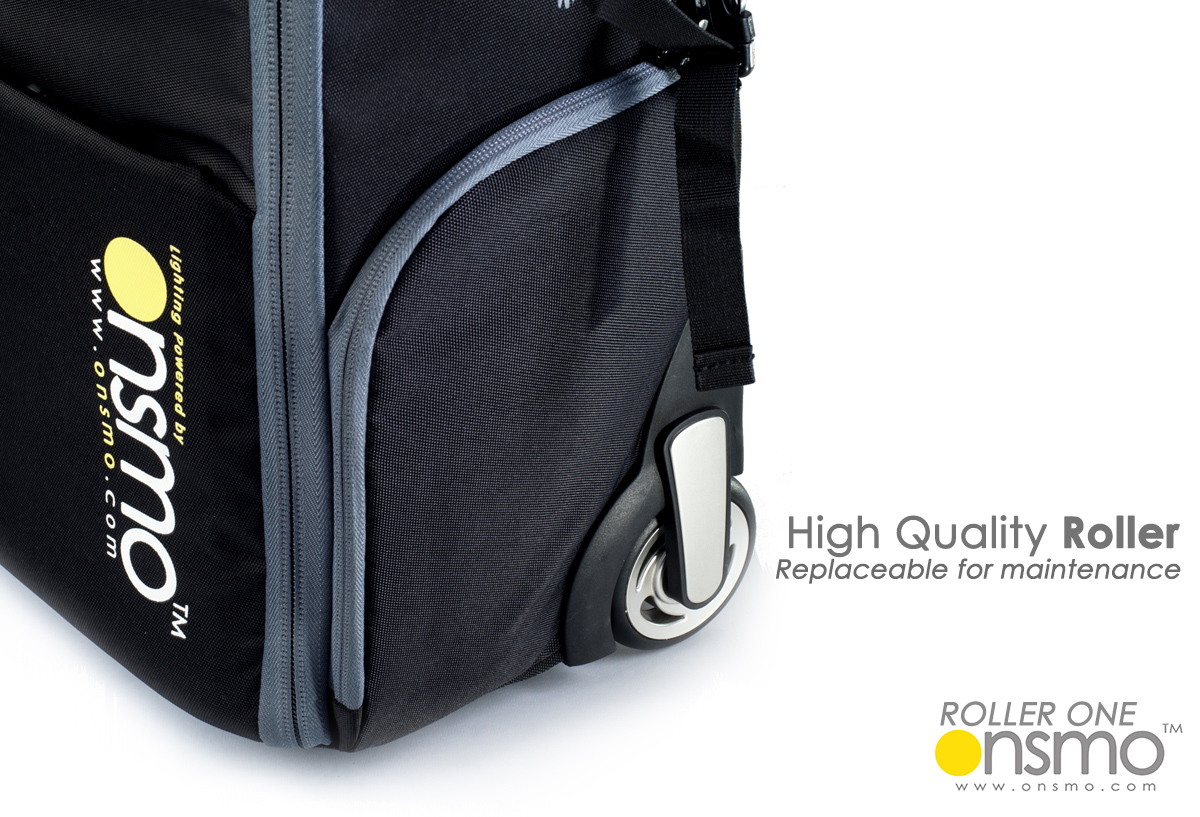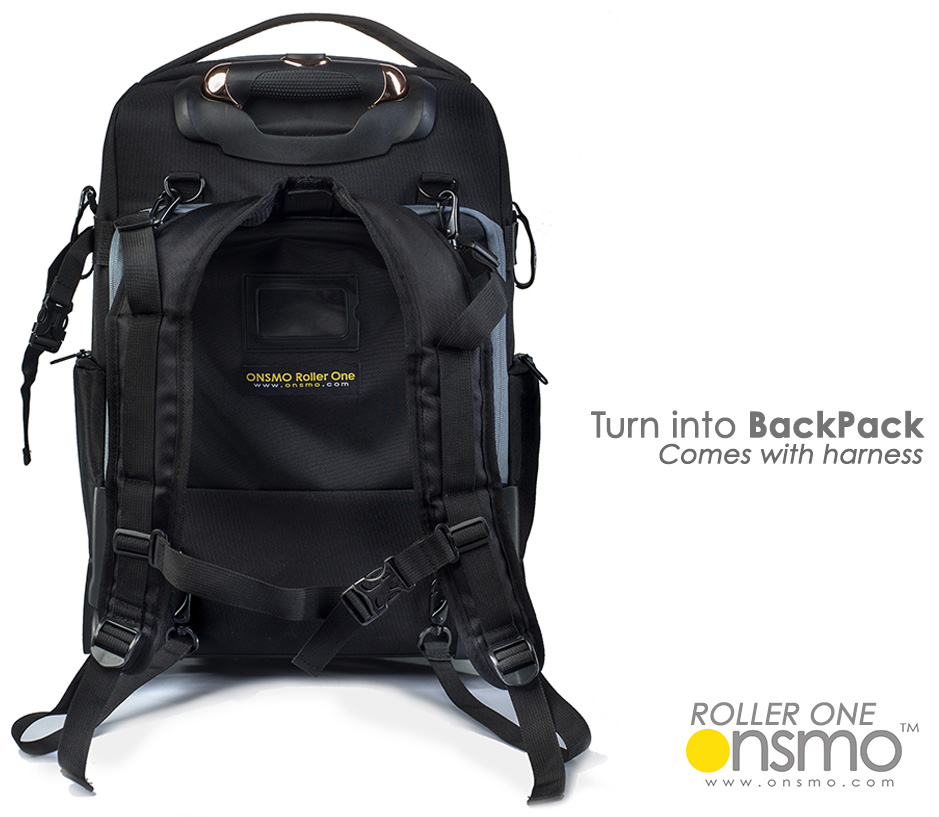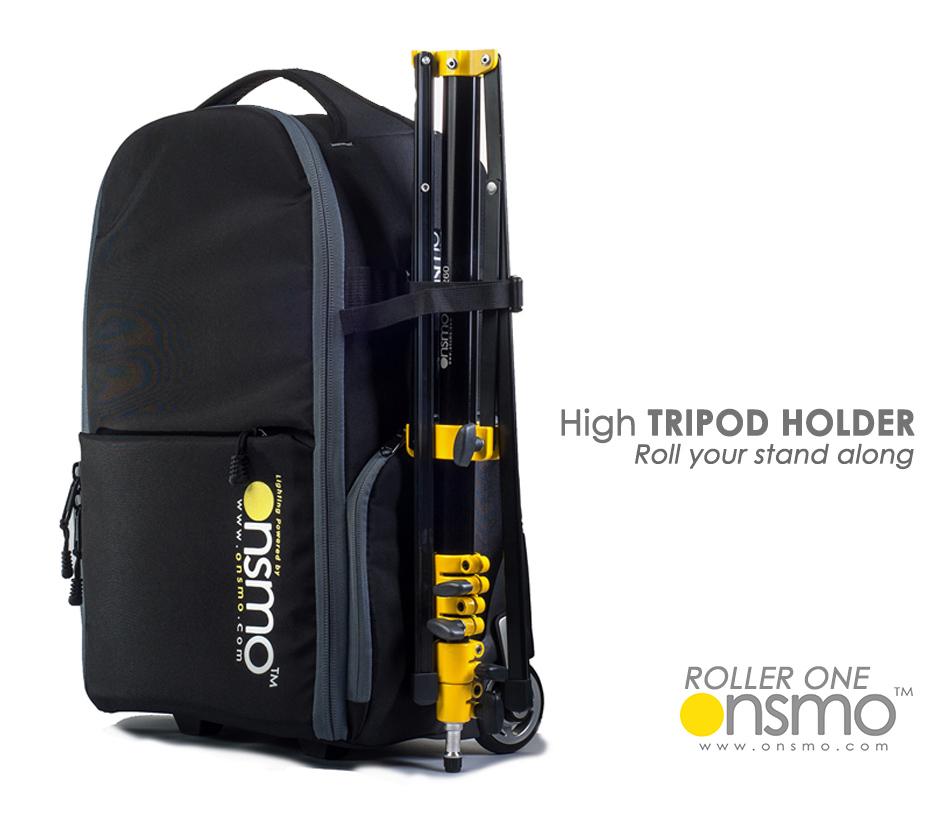 Pro and Customers using the Onsmo Roller One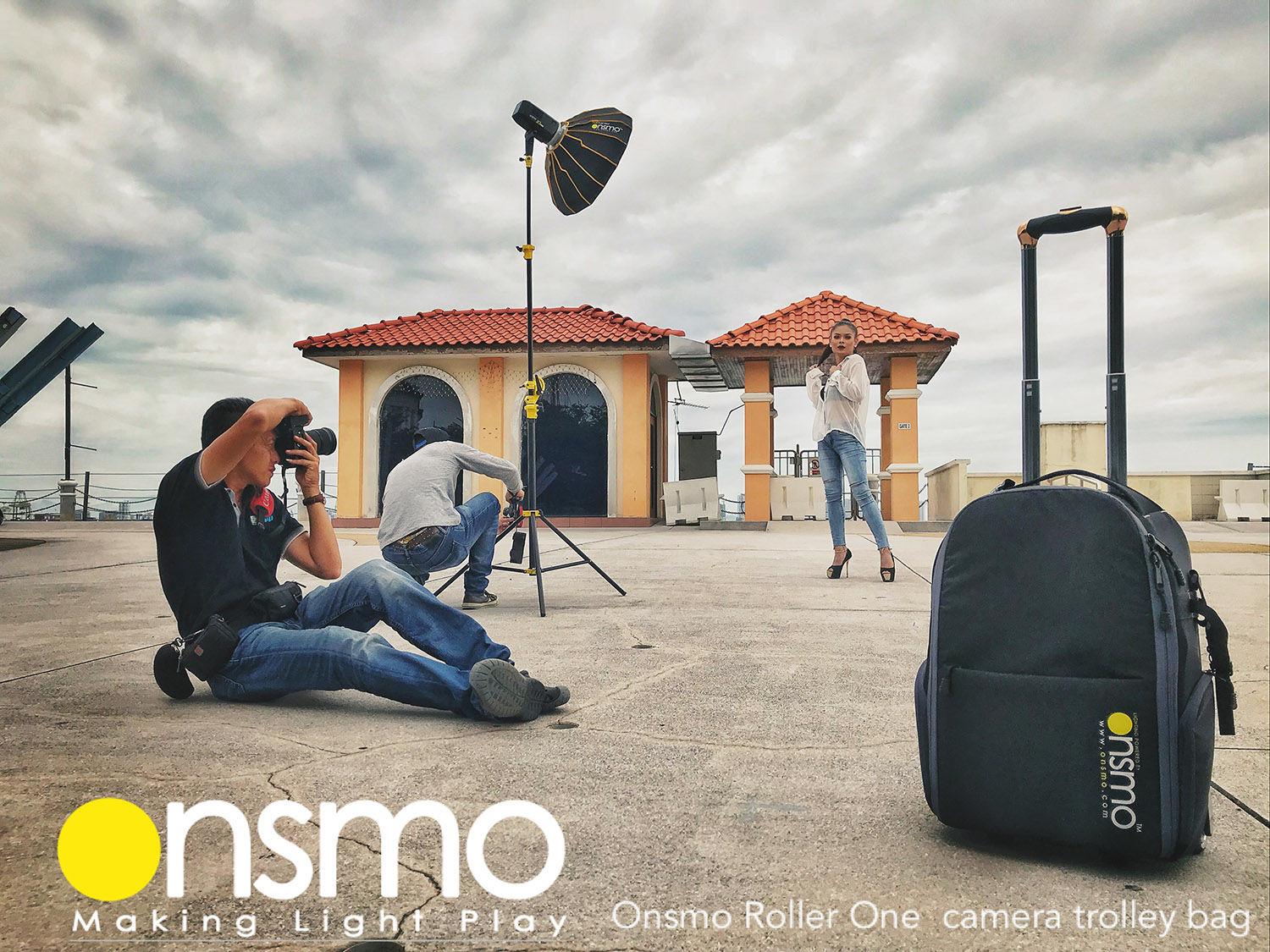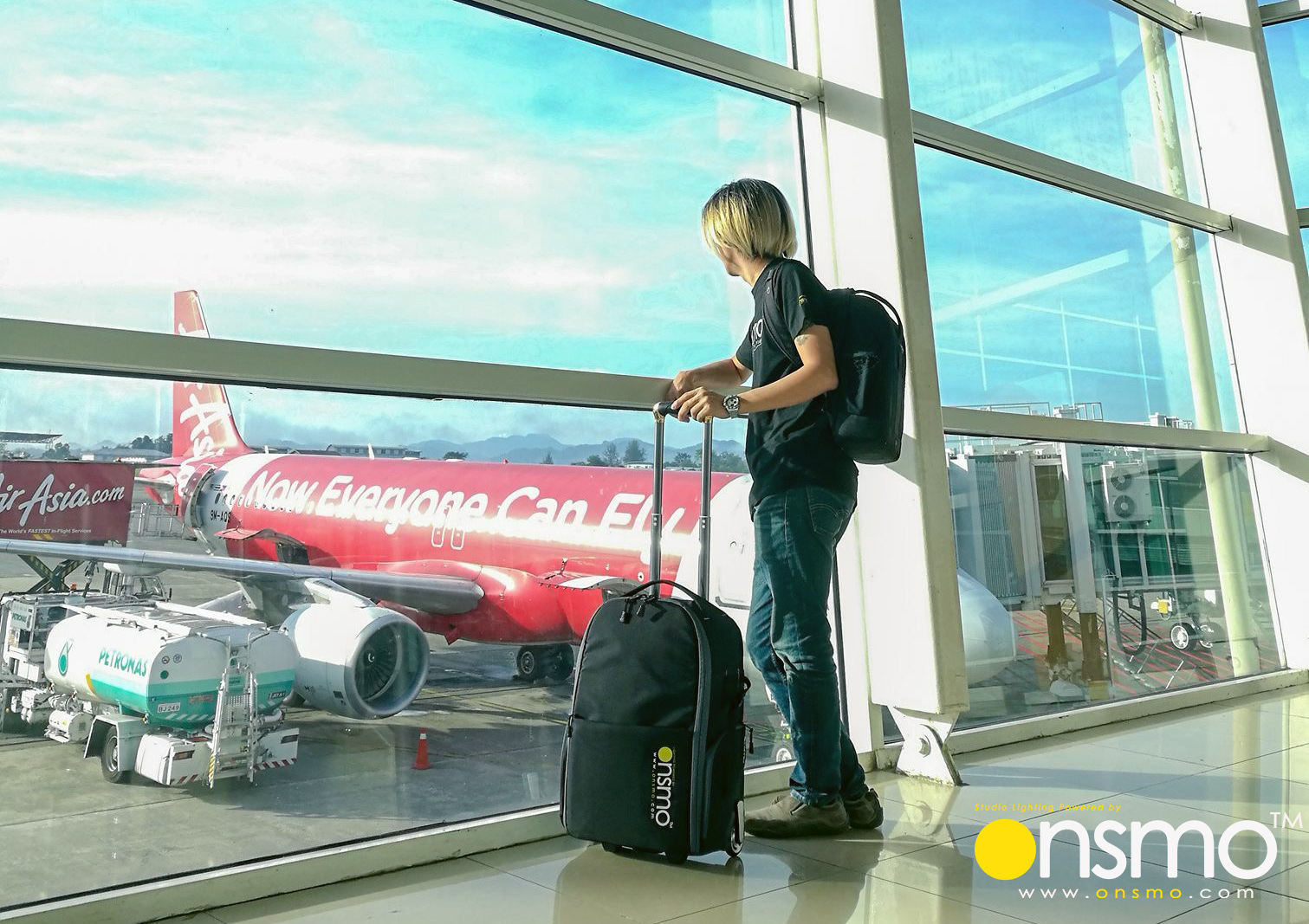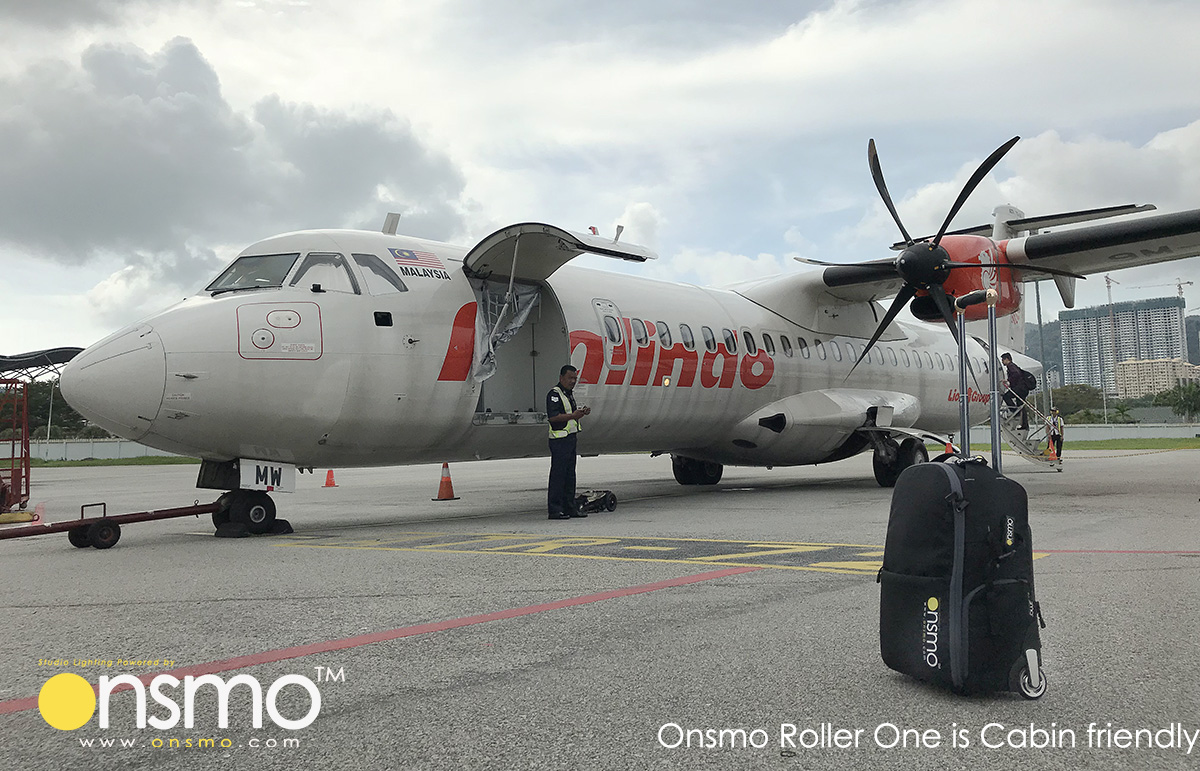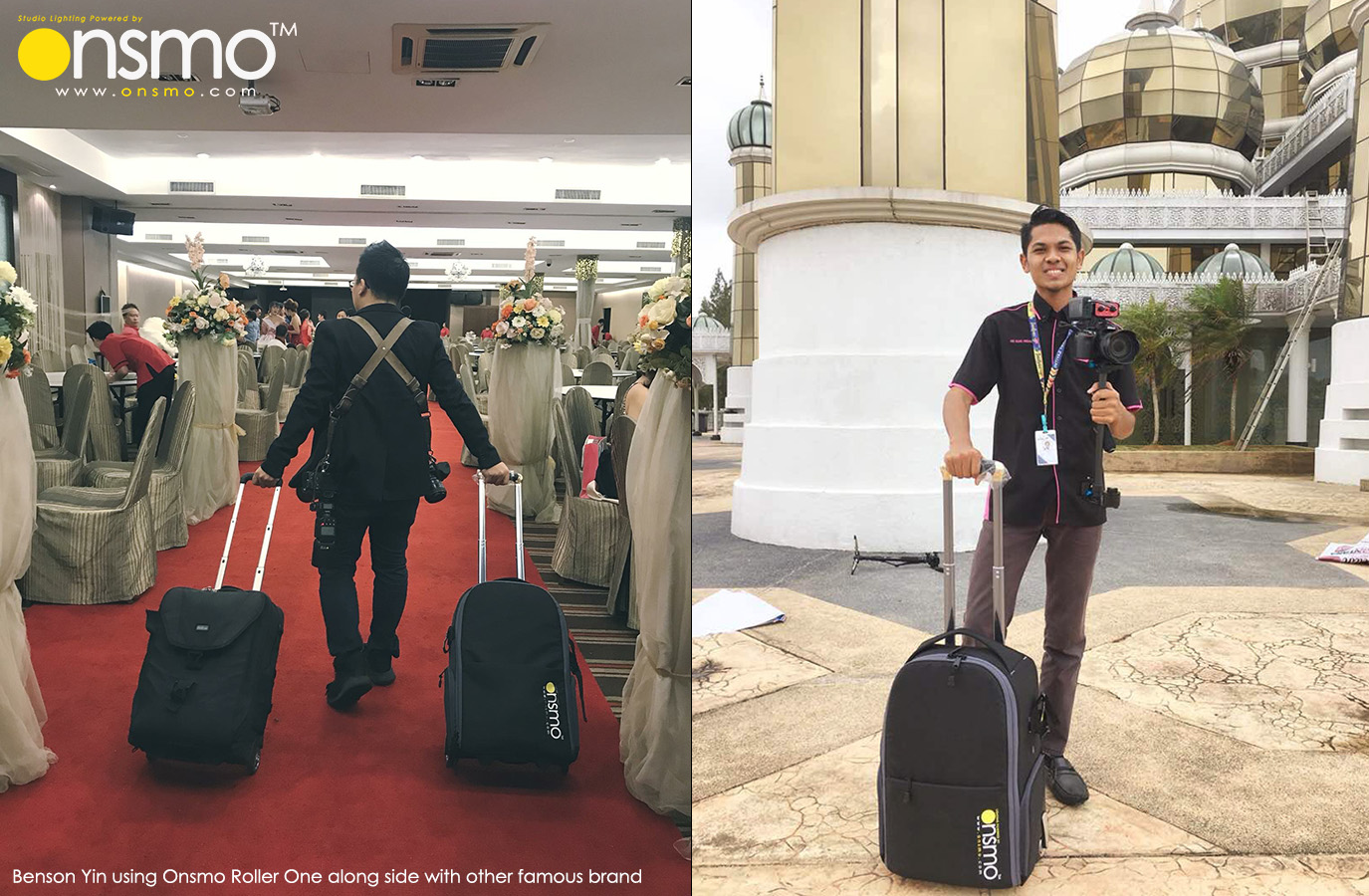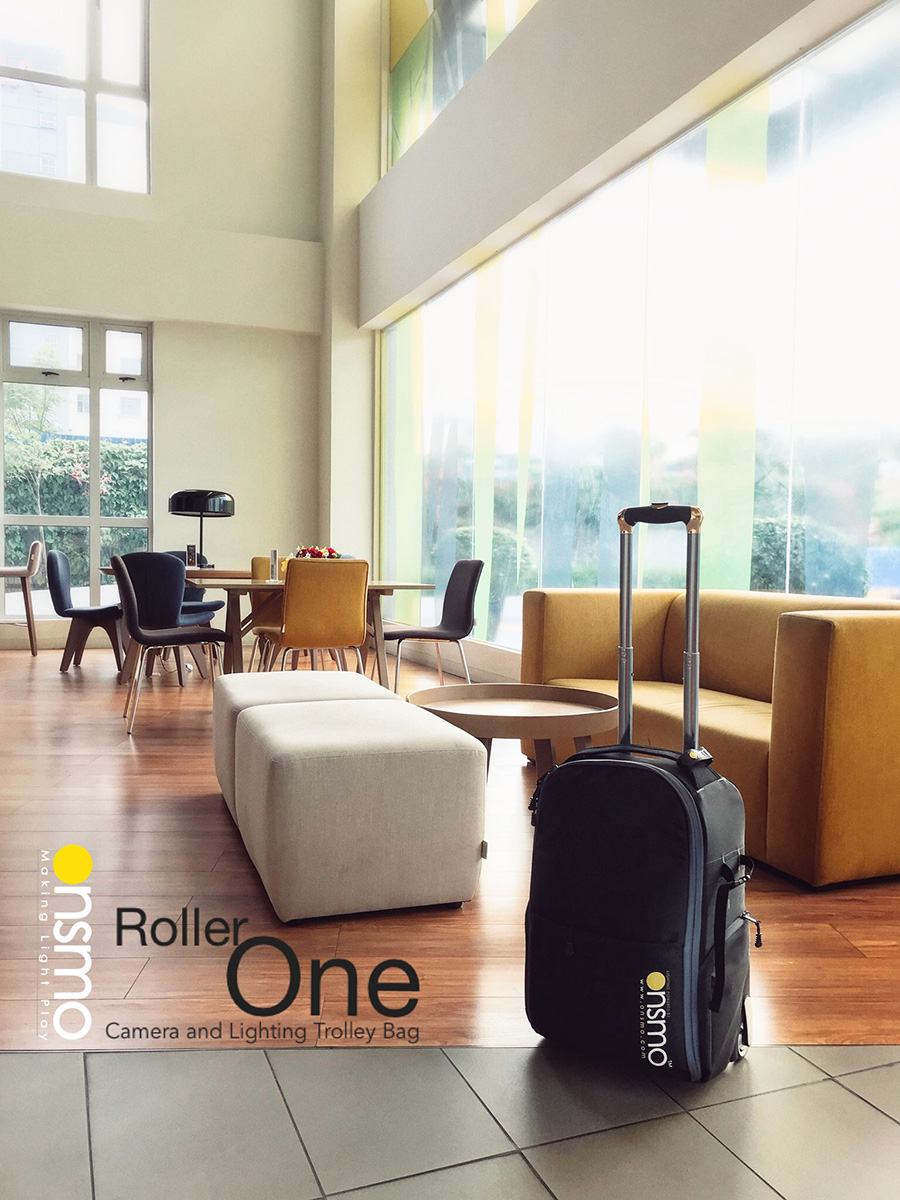 The Roller Bag System that will improve your travelling experience.
Features
- 2 good quality roller wheel with silicon rubber finishing

- Water resistant material fabric

- Comes with addtional rain cover

- Comes with detachable backpack harness to turn into backpack

- Thick padding with soft materials to prevent damage to gears

- Laptop compartment for laptop up to 15inch

- Side pocket with tripod/light stand holder

- Good quality extension handle and slider bar

- Good design for future maintenance - replacement of wheels and extension handle

Dimensions

- Cabin Friendly (fits all airlines carry-on board)

- 54 x 36 x 23cm (Exterior size)

- 46 x 33 x 13cm (Interior size)

- max height with handle extended 1.0 meter tall

Weight
- 3.8kg (Bag with all padding, without harness system)

Max recommended weight to carry
- Around 8KG of gears max

Storage compartment

- Able to take up 2 dslr bodies, 5-6 short lenses, and 2 flashes

- Or able to take up to 2 dslr bodies, 1 long lens, 4 short lens, 2 flashes

- Or able to take up 2 unit of Onsmo X1 Pro outdoor light, 1 camera body, 2 lenses, and 2 speedlights

- Additional front pocket, 2 side pocket, and 3 zipper compartment (for memory cards and batteries), and one back small compartment.

- comes with 6 small size padded divider and 2 long size divider
Package contains:

1 x ONSMO Roller One
1 x Backpack Harness (turn Roller One into backpack)
1 x Rain Cover