Onsmo LX800 Event Starter Twin Kit (LITHIUM)
2 x Onsmo LX800 Speedlight
2 x Onsmo LX800 Mini Stand Holder
2 x Onsmo LX800 Pouch
1 x Onsmo Speed X Trigger ( canon/nikon/sony)

2 x Onsmo BB220 Pro Stand 2.2m
1 x Onsmo Pro Stand Bag
1 x Onsmo Flexi Bounce
1 x Onsmo Mini Octa 30
2 x Onsmo Speedlite Plastic Diffuser
2 x Lithum Battery Holder

1 Year Onsmo Warranty
FREE SHIPPING

Product Features
This Onsmo Lithium LX800 Speedlight, with build-in 2.4G wireless transmission, it can be used with Onsmo X1 Pro TTL and Non-TTL Outdoor strobe, Onsmo Speed X (Nikon, Canon and Sony) trigger and other devices that with wireless control system.
This speedlight uses a dedicated 2000Mah Lithium battery that can last 3 times the normal set of AA batteries. This also allow the faster refresh rate of the flash. This allows photographer to focus on shooting without having to worried about running out of power.
When used with Onsmo Speed X wireless flash trigger, it can realize remote control, high speed sync and more functions, make your shooting simpler and easier.
It can compatible with most brands cameras such as Canon Nikon Pentax Olympus Fujifilm Panasonic and other digital cameras with standard hot shoe. It's equipped with optic transmission and 2.4G wireless transmission, offers you an even illumination and stable power output, giving you more outstanding light effect.
High-speed sync (HSS): Can realize high speed sync when used with Onsmo Speed X TTL wireless trigger (Sold Separately), the max speed can up to 1/8000s (Depend on the cameras).It's particularly convenient when using the aperture to fill flash on portrait preferentially. Please note: The Onsmo LX800 can NOT realize HSS when used on camera hot shoe. (high speed sync only happens off shoe, of when plug in directly on top of the Onsmo Speed X trigger
Onsmo Speed X Canon trigger applies to Canon EOS series cameras. Featuring multi-channel triggering, stable signal transmission, and sensitive reaction, it can be used to trigger camera shutter, studio flash and camera flash. Onsmo Speed X Canon is compatible with market-available cameras which support E-TTL II.
Onsmo Malaysia 1 Year Warranty except tube is not covered by warranty.
Product Description
GN 60 (m ISO 100)
Powered by 4 x AA batteries
Flash Mode – M / Multi
Manual Flash – 1/128 – 1/1 Output Control (1/3rd Increments)
Flash Zoom 20 – 200mm
HSS to 1/8000th (Off Camera Only – Requires Suitable Transmitter)
Radio Master & Slave Modes for Onsmo Speed X 2.4GHz X Radio System (Remote Manual Only)
5 Groups A / B / C / D / E
32 Channels
Wireless range - 100 meters
Compatible with Onsmo Speed X Nikon, Canon and Sony TTL Transmitter & Receivers
S1 and S2 Optic Slave Modes
Recycle Time: 0.1 – 2.6 Seconds
230 Full Power Flashes (using 2500mAh Ni-MH Batteries)
Full 360 Degree Swivel, and Tilt Head
Large LCD Screen
AF Assist Light (Manual Only)
Metal Foot with Locking Pin (Single Firing Pin)
Sound Prompt
Custom Functions
Settings Memory
Overheat Protection
Communication Port (For XTR-16s / FTR-16s Receivers)
3.5mm Sync Port
External High Voltage Battery Port
Extra specs
Guide Number(1/1 power @ 200mm): GN60(m ISO 100)
Vertical Rotation Angle: -7°to 90°
Horizontal Rotation Angle: 0 to 360°
Battery Capacity: 11.1V/2000mAh Li-ion Battery.
Charging Time: 2.5 hours with AC charger/4 hours with car charger
Full Power Flashes: approx. 230
Recycle Time: 1.5 seconds, Red LED indicator will light up when the flash is ready.
Flash Duration: Approx. 1/300-1/12000s
Color Temperature: 5600K±200K
Wireless Flash Function: Master, Slave, Off
Controllable Slave Group: 5(A, B, C, D, E)
Wirless Distance: 100m
Channel: 1-32
Size: 64 * 76 * 190mm

Onsmo Speed X trigger (recommended bundle set)
Built-in 2.4G wireless transmission, reach up to 100 meters. Support GR group flash, max.5 groups & 32 channels.
Applies to Nikon DSLR Cameras, or Canon or Sony ( choose only one type)
Fully Support TTL autoflash, 1/8000s High-speed Sync, Second Curtain Sync, Flash Exposure Compensation, Flash Exposure Lock, Modeling Flash Control, etc.
Big and clear LCD panel offers convenient operation. Support USB firmware upgrade. Versatile functions such as synchronization delay setting, wireless shutter release, zoom setting, C.Fn custom functions, etc.
Can use with Onsmo X1 Pro and TTL out door strobe

Testimonial from Professional Photographer
Alex Tan from Penang, an award winning photographer enjoys using the Onsmo LX800 for his assignments (https://www.instagram.com/alextanartworks_official)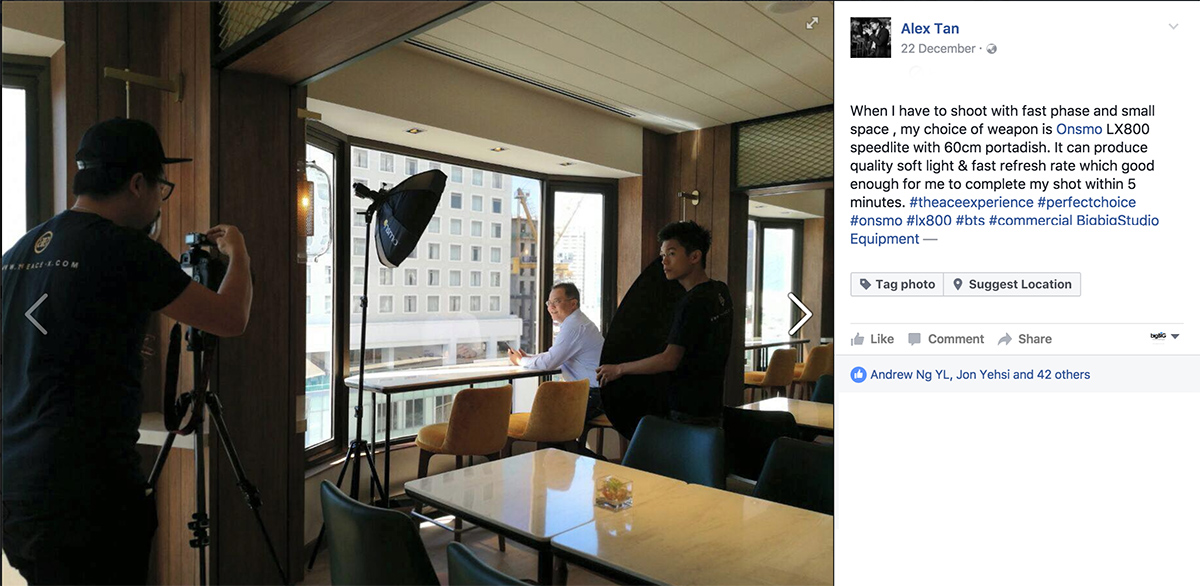 Some artwork done by Alex Tan using the Onsmo LX800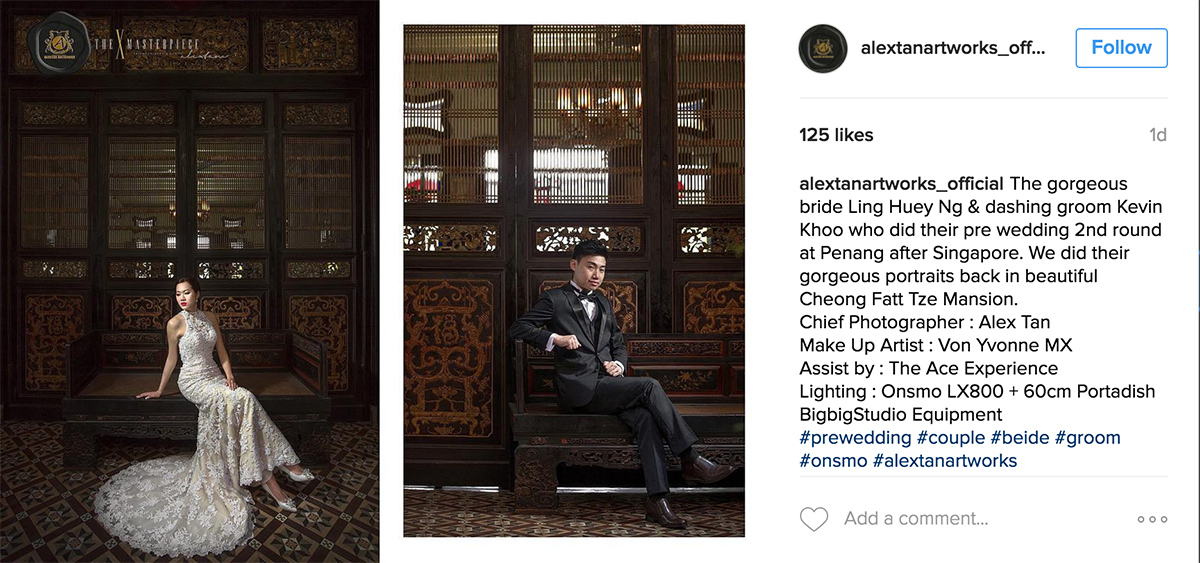 Ray Loh a professional photographer based in Northern Region of Malaysia swtiched all his speedlight to Onsmo LX800 and happy about it.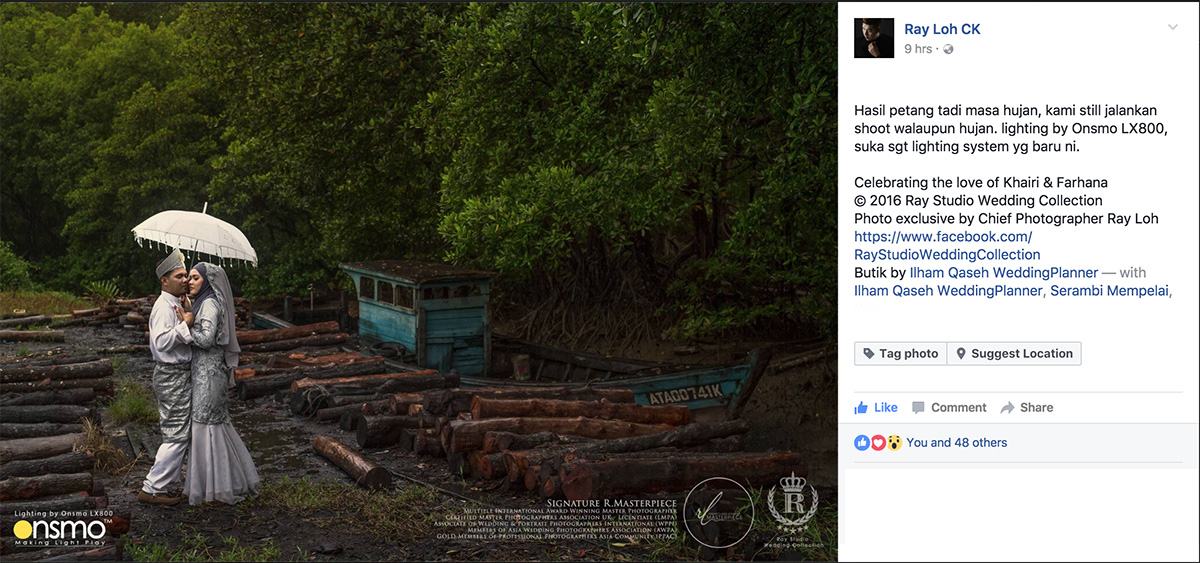 Packaging Info :
Package Weight : 1000 grams
Box Dimensions (LxWxH) : 23 x 21 x 7.5cm
Speedlite weight : 540grams
Similar specs to Godox V850ii (but with official Onsmo Malaysia Warranty)
Onsmo LX800 Event Starter Twin Kit (LITHIUM)

2 x Onsmo LX800 Speedlight
2 x Onsmo LX800 Mini Stand Holder
2 x Onsmo LX800 Pouch
1 x Onsmo Speed X Trigger ( canon/nikon/sony)

2 x Onsmo BB220 Pro Stand 2.2m
2 x Onsmo Stand Bag
2 x Onsmo Flexi Bounce
2 x Onsmo Speedlite Plastic Diffuser
2 x Lithum Battery Holder

1 Year Onsmo Warranty
FREE SHIPPING

bakırköy escort