NEW GODOX AD600 Pro TTL Package (without Trigger)
1 x GODOX AD600 PRO TTL
1 x GODOX AD600 PRO TTL Charger
1 x GODOX AD600 PRO Reflector
1 x 600 Watt flash tube

OFFICIAL GODOX Malaysia 1 Year Warranty*

This Godox AD600 Pro TTL can be linked and synced to be triggered wirelessly in complete TTL operation with any Godox X transmitting member of the Onsmo and Godox X Family: The prodigious Onsmo X1 Pro, Onsmo X2 Mini, and Onsmo Speedlights as well as Onsmo XPro Remote Transmitters -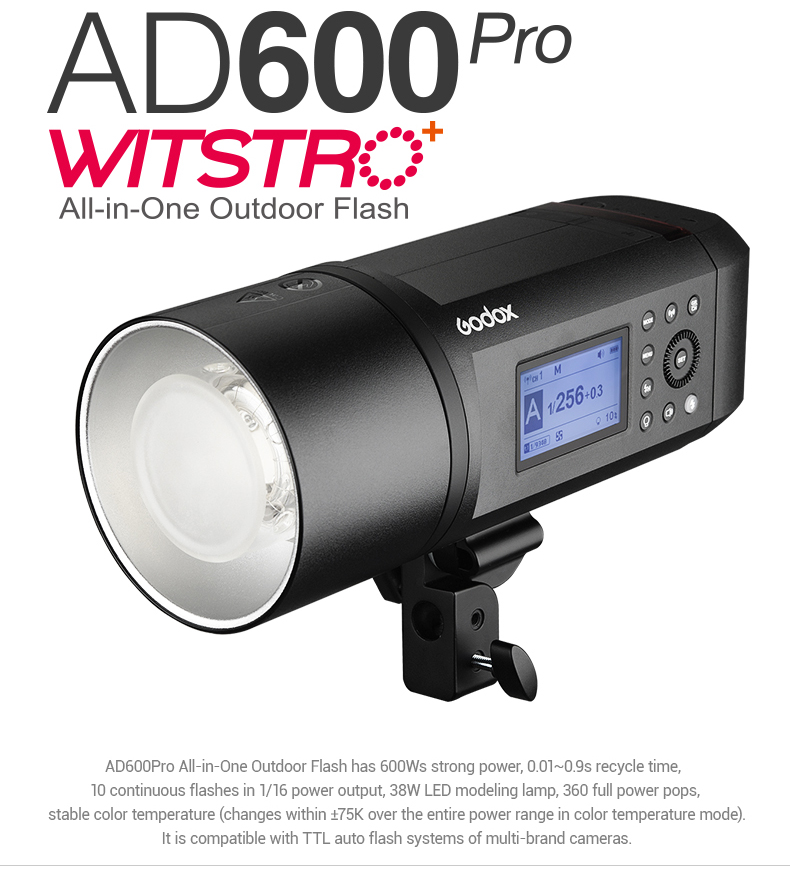 PRODUCT DESCRIPTION

Enter the new Godox X legacy family member: The Godox AD600 Pro TTL.
The compact 600ws marvel invites you to go beyond the straights of wire dependency and soar into the free and easy heights only Godox X Radio tenders.

The controls are familiar. But the innovation is outstanding. News breaking features like: recycling in under a second at full power, super stable color output, real modeling light power from an LED, and integrated reflector while maintain the classic Bowens mount, and superior flashtube performance.
The first XPLOR600 proved the power of Godox X to master the light wirelessly, and now, the Godox AD600 Pro goes beyond, with sleek design, practical control consolidation and keen responsiveness. True accurate TTL, lithium powered mobile imaging that spurs your creative imagination to conquer distant vistas, solve the challenging lighting situation in any environment, adapt to multiple camera systems right out of the box.

The unmatched Godox X Radio System links Canon, Nikon, Sony, Fujifilm and Olympus/Panasonic seamlessly for the ultimate to remote solutions. The sun is no match to this exceptional performer with superior HSS up to 1/8000s. The new integrated reflector makes the flash ready to serve up some dazzling imagery without add-ons, speeding the way to the finish line. And the broad spectrum of Bowens mount light modifiers available, contours every possible lighting occurrence from studio to peak.

The battery recharge is a snap, too, using the external power charger to reach full capacity in less than 2 hours. Keep the action going without tying up the flash to re-energize. Exchange a depleted bat-pack in a matter of seconds to keep pace with whatever you're tracking. Realize the output of the pro 38w LED modeling light, with proportional, variable or recycle responsive settings and a cool bulb that produces a tungsten equivalent of 400w, and the sweet picture is complete.

The Godox AD600 Pro TTL is the next evolution of the Godox Godox X radio system, compatible with the Godox X Canon, Nikon, Sony, Fujifilm and Olympus/Panasonic TTL auto flash systems, for remote power control and shooting. With a focus on portable lighting, the Godox X Family liberates you from the hassle and tangle of hot, wired 600ws monolights - whether you are a wedding or event photographer, environmental portraiture shooter, freelance commercial studio illustrator, eager photojournalist, a wandering backpack adventurer, or fast action sports snapper.

The only thing holding you back from joining the journey to lighting freedom, is securing your Godox X Passport.
From Pro Photo to New Bee, we have you on the road to wireless independence. Godox X. World Passport to Everywhere.
Your journey has just begun.

Godox X. One Remote to Rule Them All.
The onset of an extraordinary voyage. Godox X Radio is one of the most exacting wireless systems available to the world of professional and amateur photographers.
You can spontaneously Link to simultaneous multi camera systems! Shoot Nikon and Canon at this same time and the AD600 Pro will automatically sense and respond accurately. Have one photographer use a Sony and the other a Panasonic, without a care to re-sync!

This Godox AD600 Pro TTL can be linked and synced to be triggered wirelessly in complete TTL operation with any Godox X transmitting member of the Onsmo and Godox X Family: The prodigious Onsmo X1 Pro, Onsmo X2 Mini, and Onsmo Speedlights as well as Onsmo XPro Remote Transmitters - all work seamlessly to clear the path onto the challenge of mastering the light, wherever you go. Absorb it well, and the mighty lighting tool you have before you will become a beacon of power in your arsenal of creative photography.

The Godox X TTL Wireless Flash System is the advanced 2.4GHz radio remote that adds camera TTL dedicated custom functions to your multi flash experience. Easy to use buttons command a full range of functions like reliable channel triggering, group mode selectivity, HSS, all with powerful signal strength and exceptional stability to your selected camera flash language. LED panels clearly display the status of all remotely linked Godox X compliant strobes so you always have control of group lighting mastery. Godox X wireless communication gives speed of light response to on camera or off camera Godox X Family devices for a spectacular advantage on the shoot in any environment.

Expect more from Godox.
The new Godox X Pro wireless flash trigger, the ultimate dedicated light master for The Godox X Family of Flash. Boasting sparkling innovations that make the art of photography easier than ever, at the touch of a button. Like the essential TTL tool, TCM. TCM fusion takes TTL to a new level, overcoming the exposure fluctuations that may occur in TTL shooting by saving the successful exposure value to Manual settings for repeat capture accuracy.
The Godox X Pro is just one of the innovative Godox X Family traits! Come meet the whole clan!

Take a deep breath.
Your reach is now beyond your dreams.
Godox AD600 Pro TTL is reality: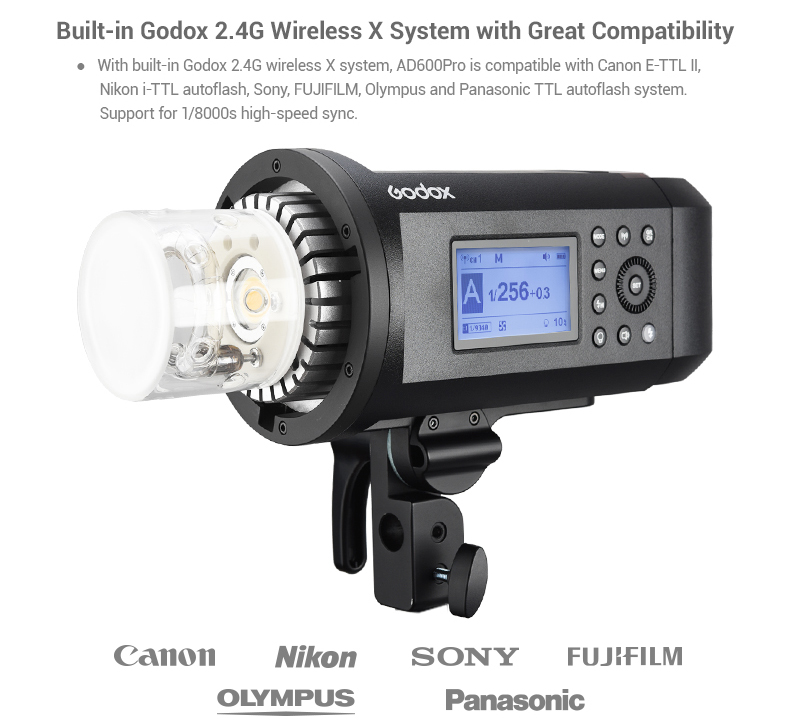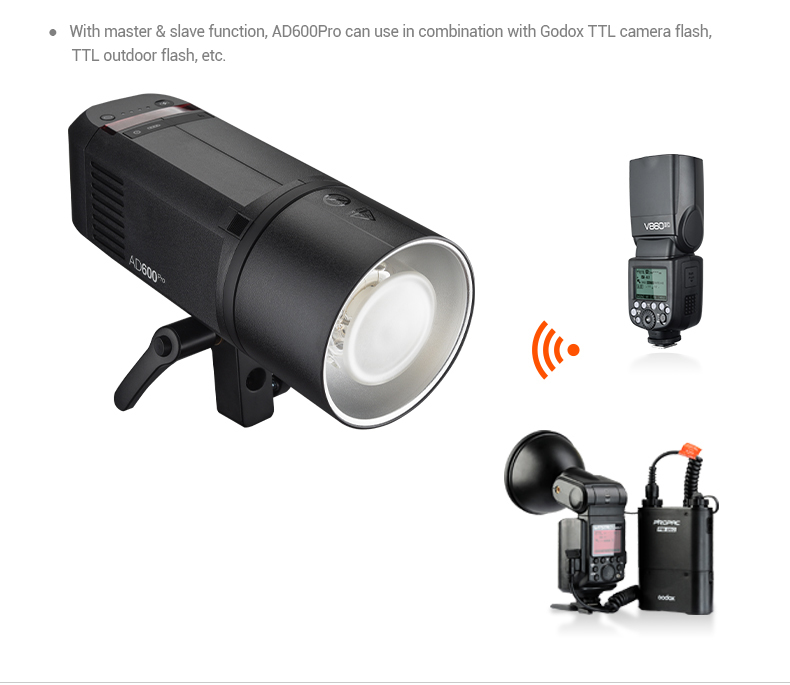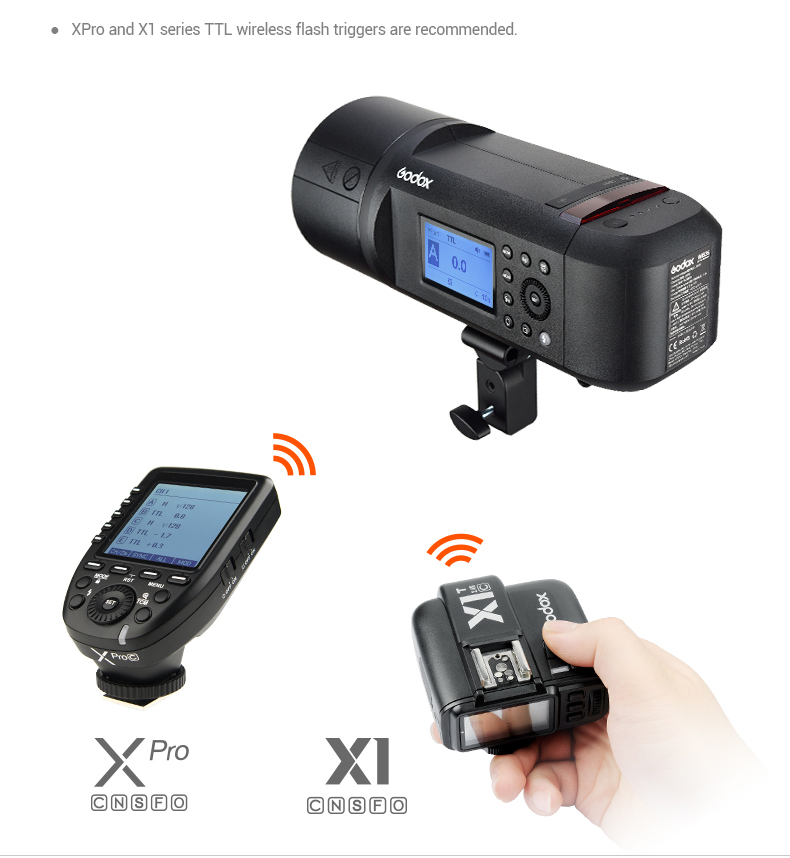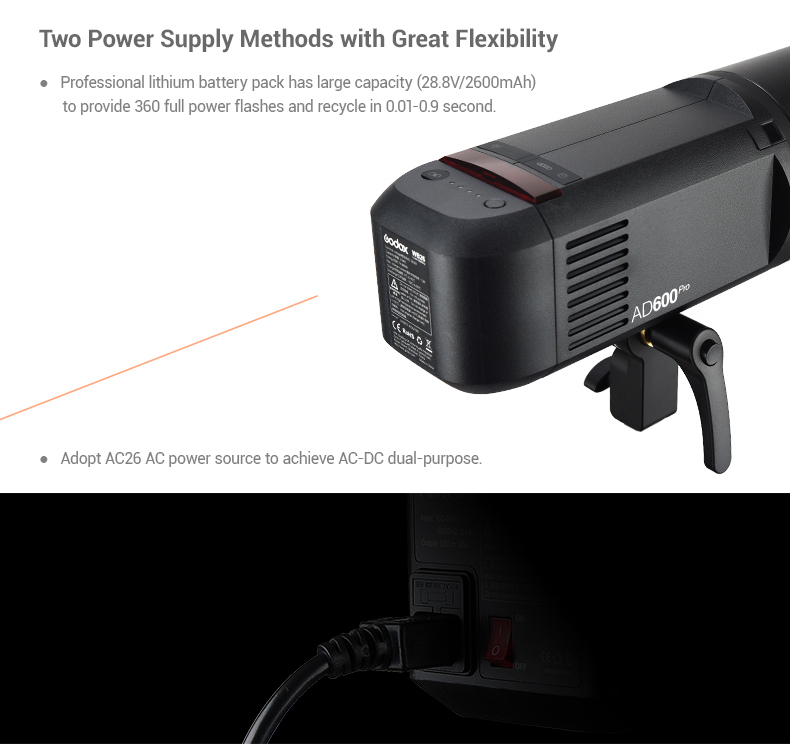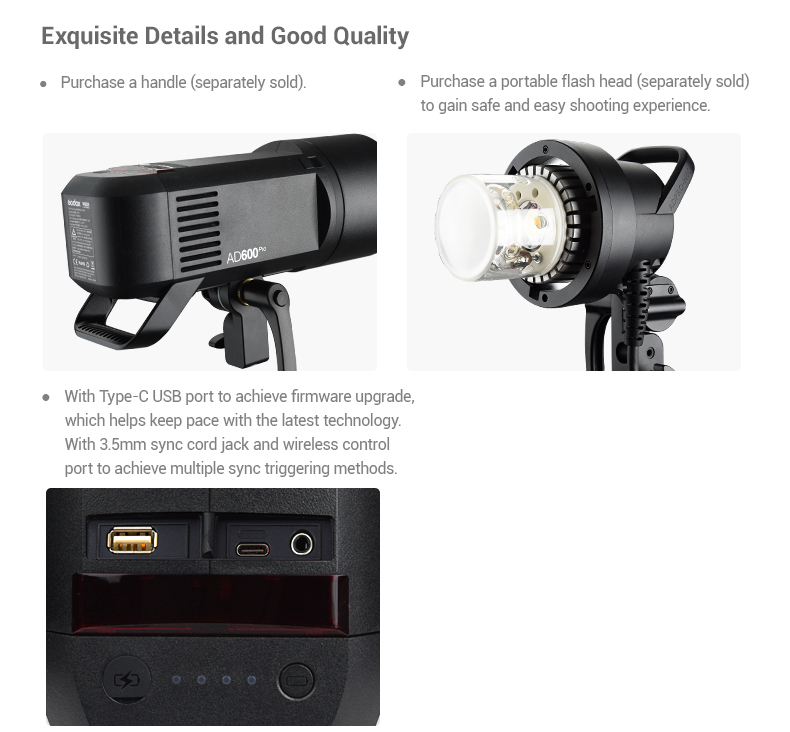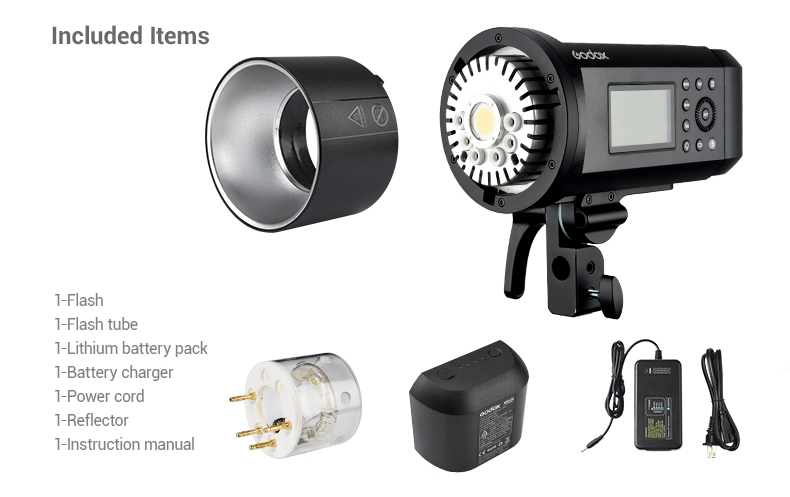 url="wysiwyg/godox_ad600_pro/Products_Witstro_Flash_AD600Pro_08.jpg"}}" width="900" />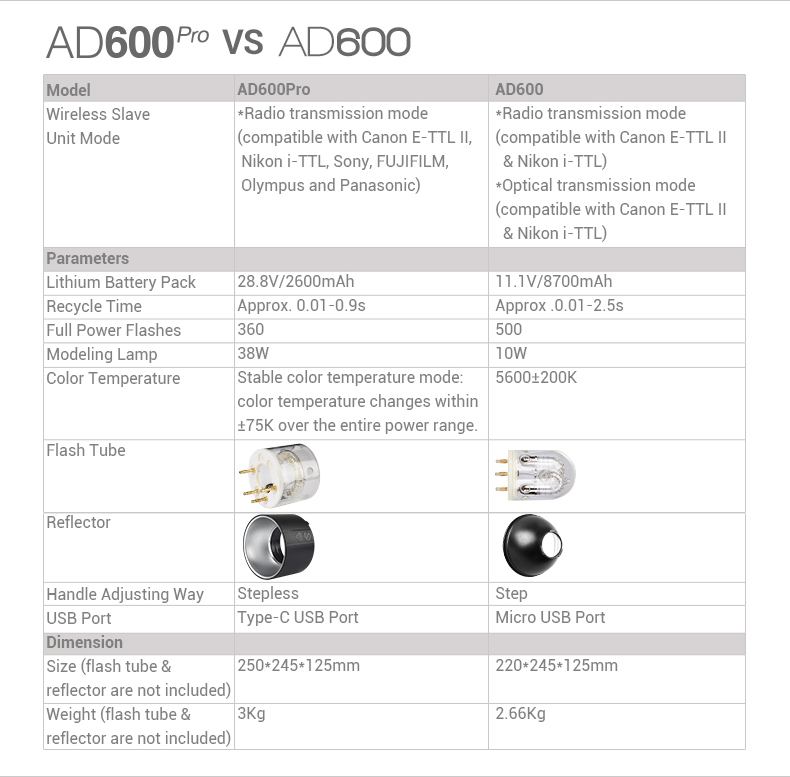 url="wysiwyg/godox_ad600_pro/Products_Witstro_Flash_AD600Pro_08.jpg"}}" width="900" />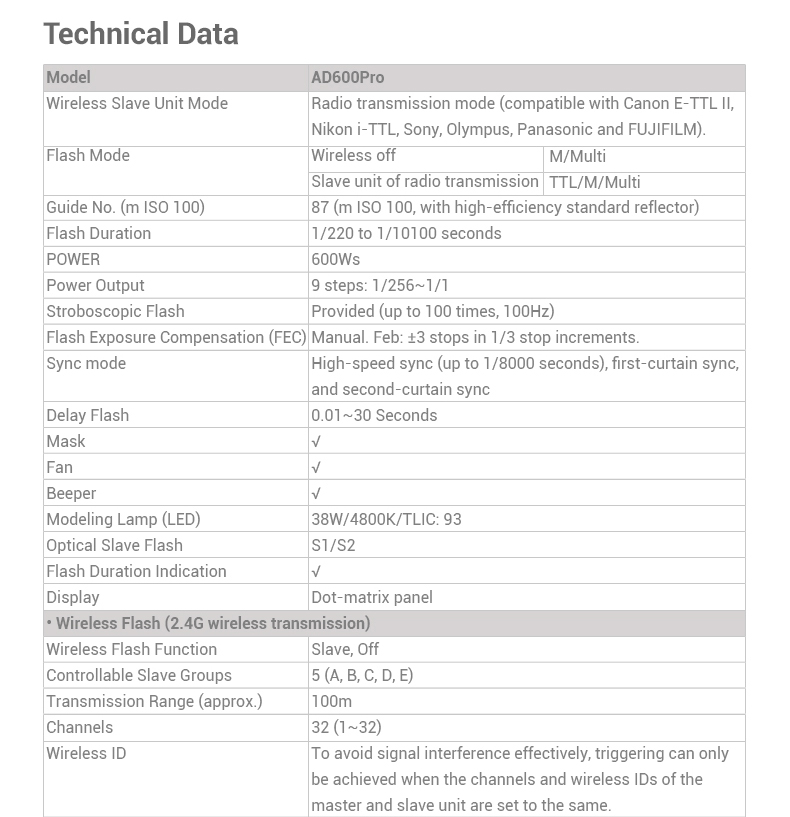 url="wysiwyg/godox_ad600_pro/Products_Witstro_Flash_AD600Pro_08.jpg"}}" width="900" />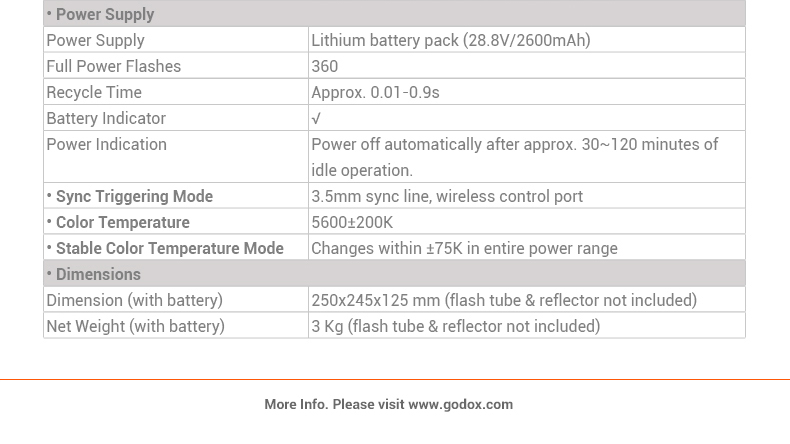 Add on items for GODOX AD600 PRO (photo as above)
Item 1 - Original Padded Bag for Onsmo X1 Pro - RM190
Item 2 - Onsmo Reflector Bowl and Diffuser Panel - RM65
Item 3/4 - Onsmo X1 Pro Flex Head + Onsmo X1 Pro Flex Head carrying case - RM350
Item 5a - Onsmo Octa 120cm grid - RM280
Item 5b - Onsmo Octa 95cm with grid - RM240
Real 600Ws of TTL Wireless
Professional GN of 285ft/87m (ISO 100) with Standard Reflector
Ultrareliable Built-in 2.4GHz Wireless R2 Remote System
TTL Connectivity to Canon, Nikon, Sony, Fujifilm, Panasonic and Olympus
TTL, Manual and Multi Flash Modes at your Command
Spontaneous Link to Simultaneous Multi Camera Systems
Incredible 262' Distance Remote Range
Blazing Fast 0.01-0.9s Recycling
Generous 370 Full Power Flashes from a Single Charge
Rechargeable Lithium Battery Pack in Only 2 Hours
9 Stop Control from 1/256 to 1/1 in 25 steps
Multiple Light Rotation Masking for Layers in Image Processing Software
Stable Color Mode Guarantees 5600K±75K
Brilliant 38W LED modeling lamp / 400w tungsten equivalent
Proportional, Variable and Synced Modeling
Sun-stopping HSS with up to 1/8000s high-speed sync flash
Vivid LCD Info Panel with all Features, including Flash Duration
Optical Slave with Preflash or Single Burst Sensitivity
Fan Cooled for Stable Performance in Rapid Fire
Automatic Safety Preventive Modes keeps the flash secure
Plethora of Custom Functions
Portable Power with No Excuses
Strong and Sleek Body Speaks Style and Performance
NEW GODOX AD600 Pro TTL Package (without Trigger)
1 x GODOX AD600 PRO TTL
1 x GODOX AD600 PRO TTL Charger
1 x GODOX AD600 PRO Reflector
1 x 600 Watt flash tube

OFFICIAL GODOX Malaysia 1 Year Warranty*
Use spaces to separate tags. Use single quotes (') for phrases.