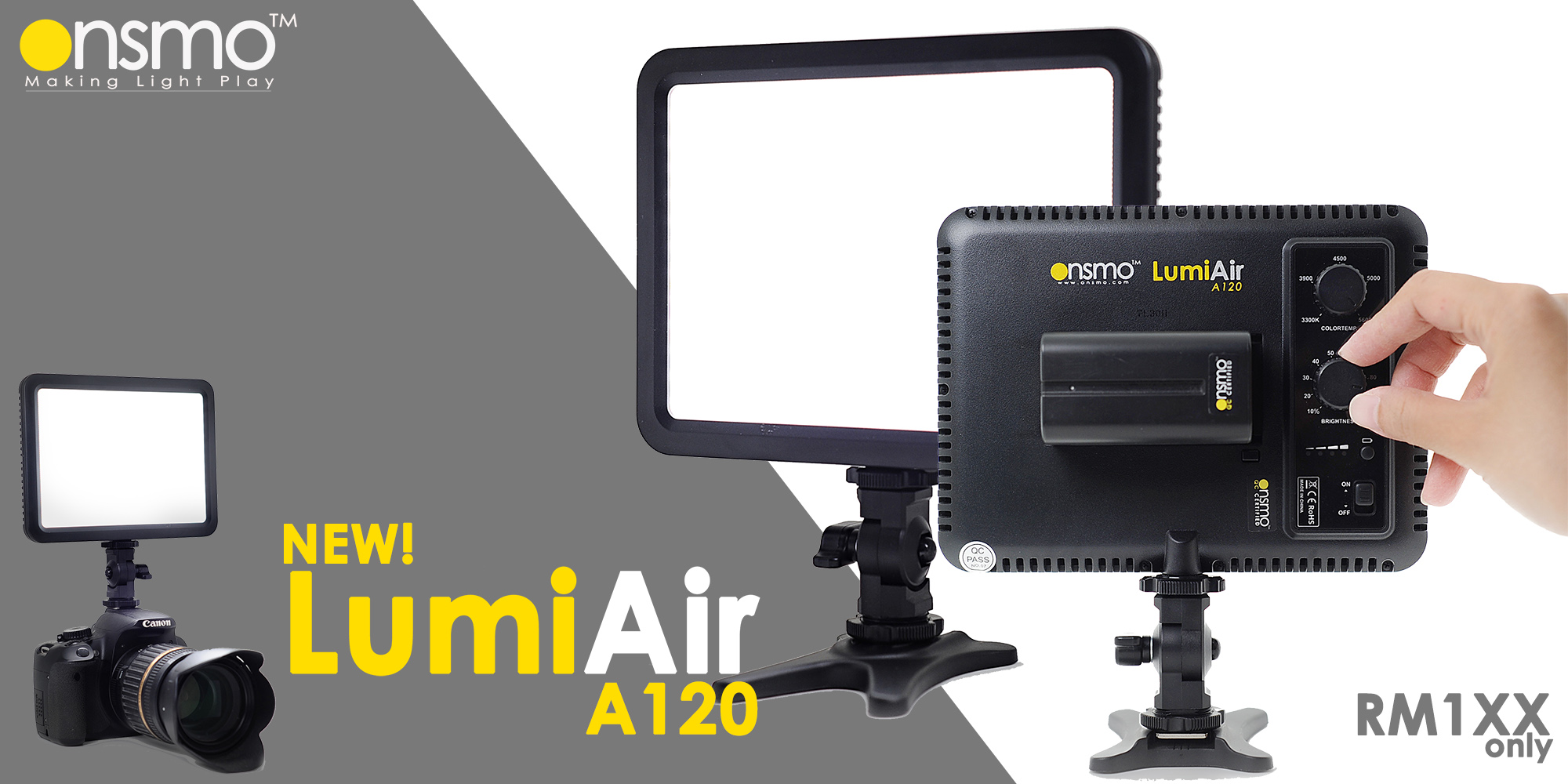 The Onsmo Lumi Air A120 LED Light for Wedding Videography and Photojournalistic shooting usage. This LED video light is excellent for macrophotography, product shooting, photojournalistic and video recording, wedding videography etc. This lightweight and portable light provides high brightness and accurate color temperature. You can flexibly control the light brightness by using the dimmer and change the illumination direction by using the angle adjusting knobs.
RECOMMENDED FOR
- Wedding Photographers' soft fill lights ( good for actual day and prewedding night time shoot)
- Videographers and cinematographers on the go soft lighting
- Make Up Artist and small business user that requires on the go type of lighting to shoot with their handphones and small cameras
- Macro photography usage.
A.Basic Package Comes with
1 x Onsmo Lumi Air 120
1 x Bracket swivel
1 x Hot shoe stands
B. Complete Package Comes with
1 x Onsmo Lumi Air 120
1 x Bracket Swivel
1 x Hot shoe stands
1 x Onsmo Battery Lithium (depends on the size you choose)
1 x Onsmo battery charger
Onsmo Lumi Air size and specs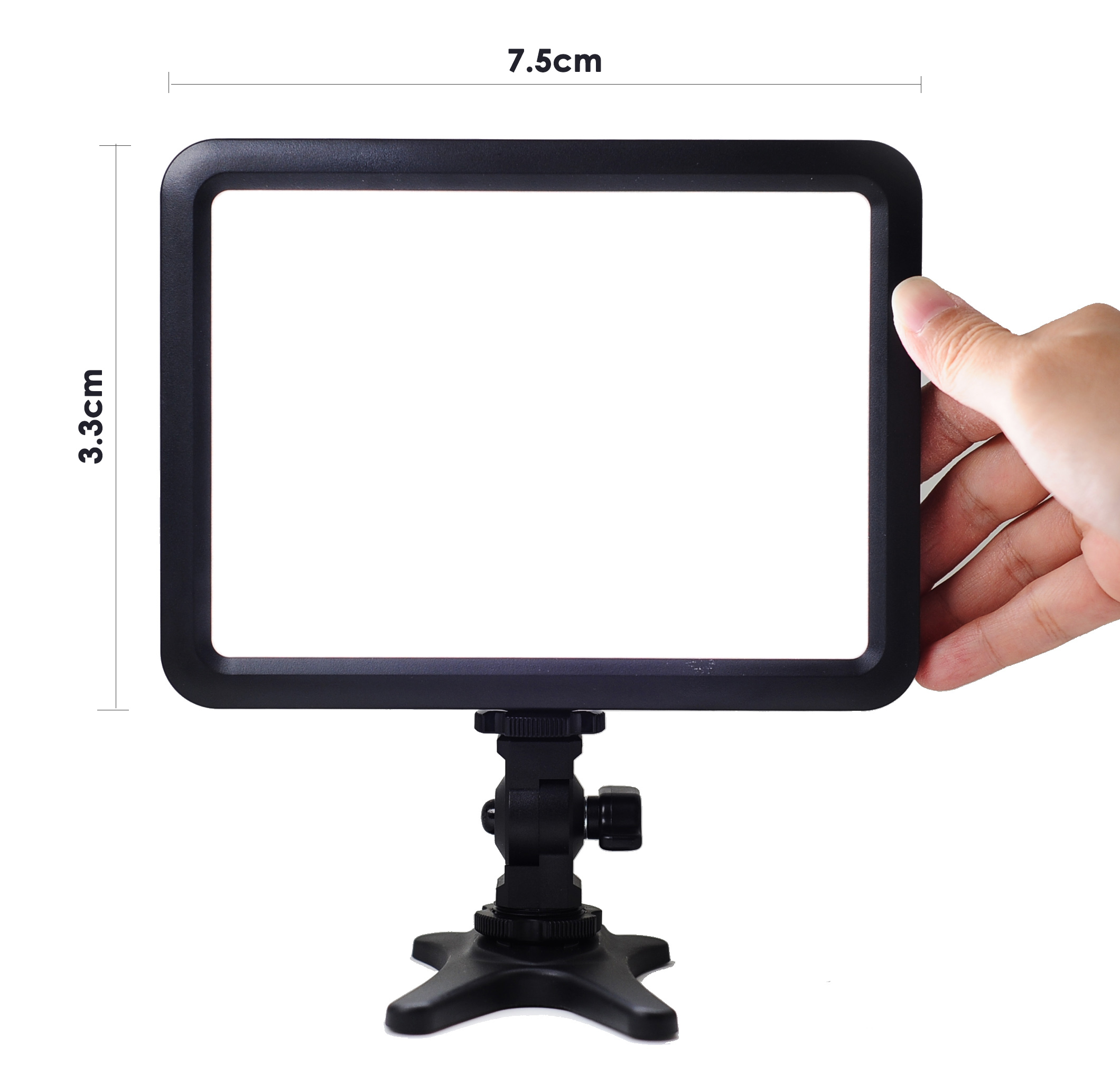 Very thin side profile, making it as light weight and thin as air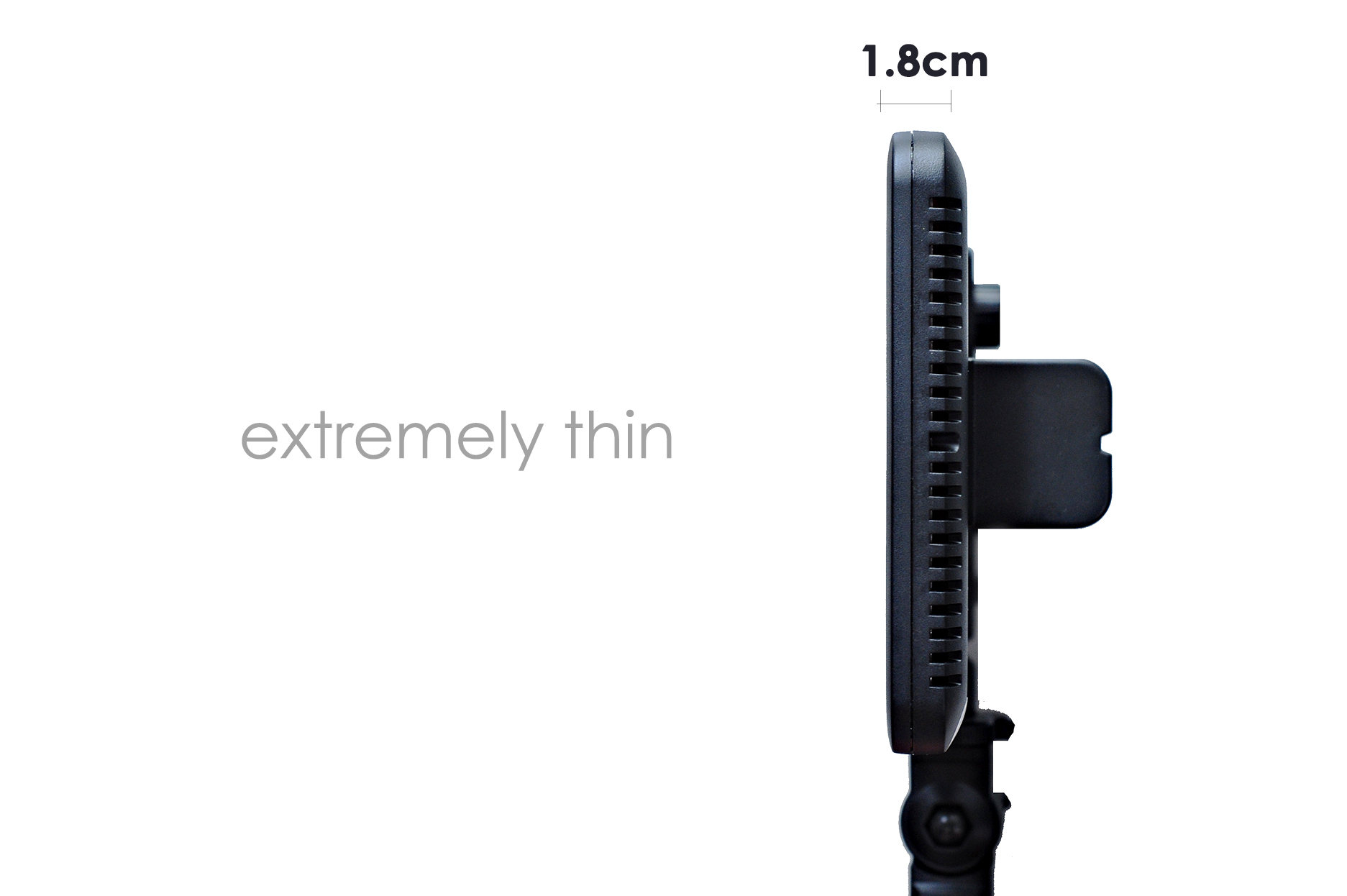 Onsmo Lumi Air comes with 100% to 0% smooth power adjustment as well as 3200K yellow to 5600K daylight color smooth adjustment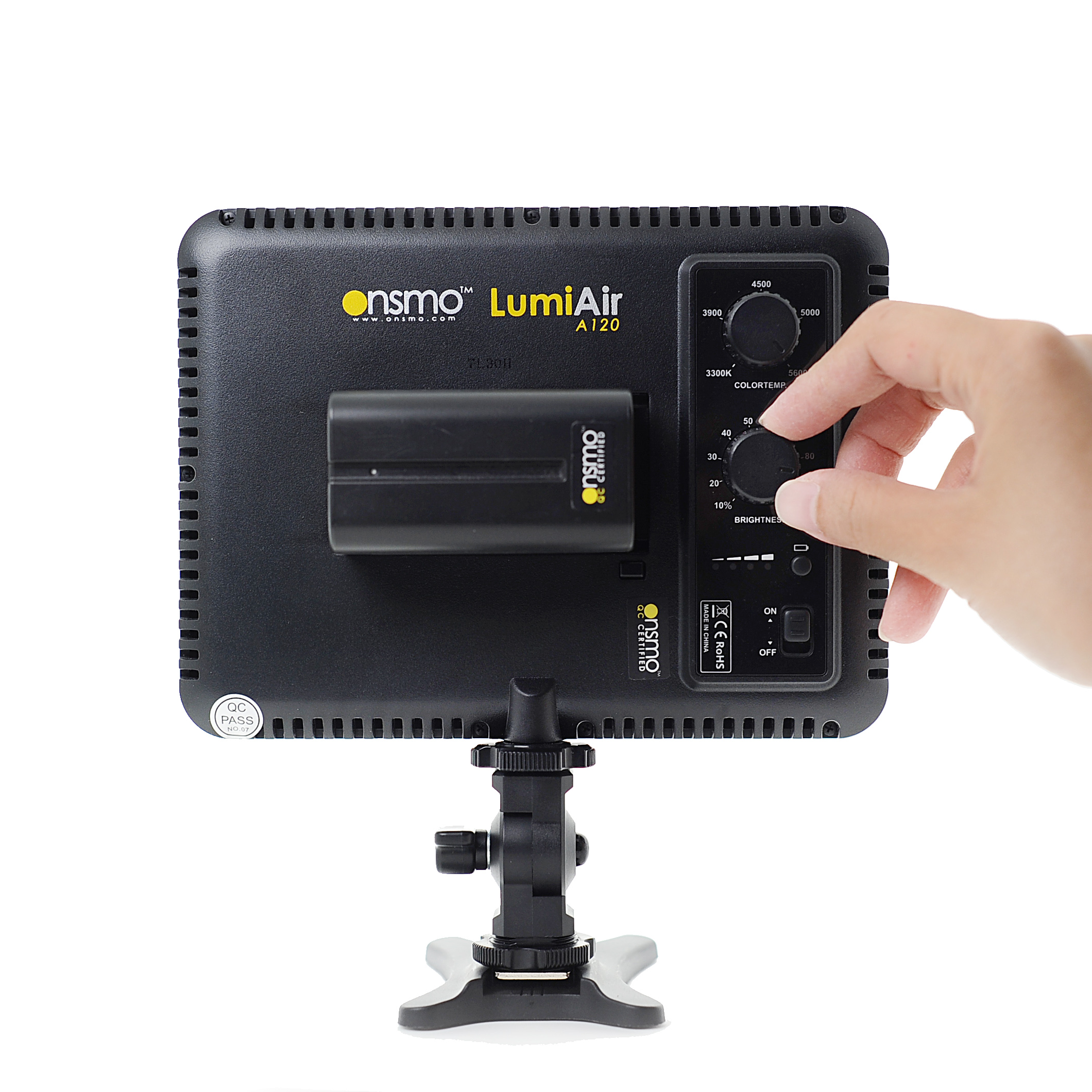 Onsmo Lumi Air 120 assembled nicely on top off all camera hotshoe, giving nice soft light for video shooters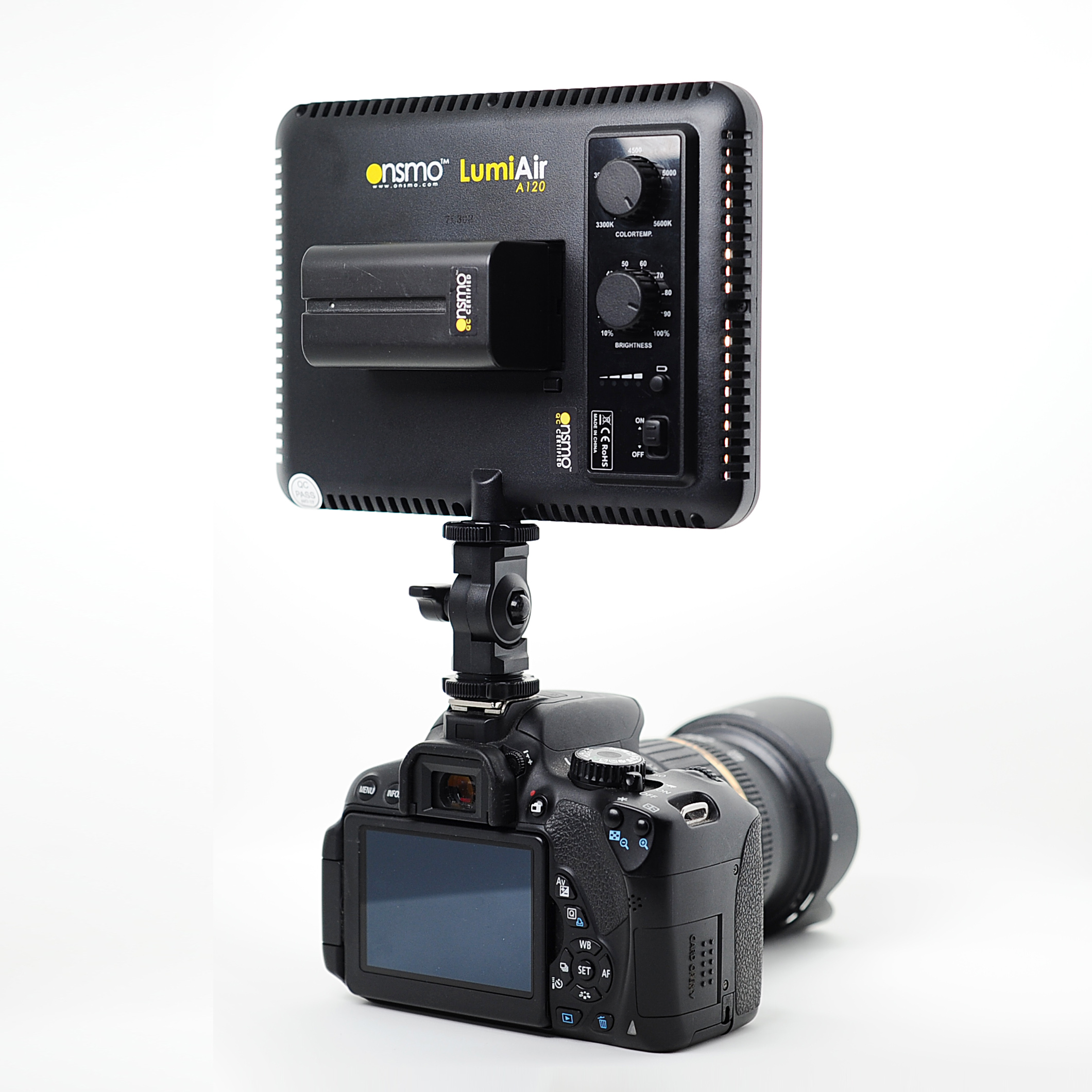 Two Unit of Onsmo Lumi Air 120 ( One set to White kelvin and another on Yellow temperature)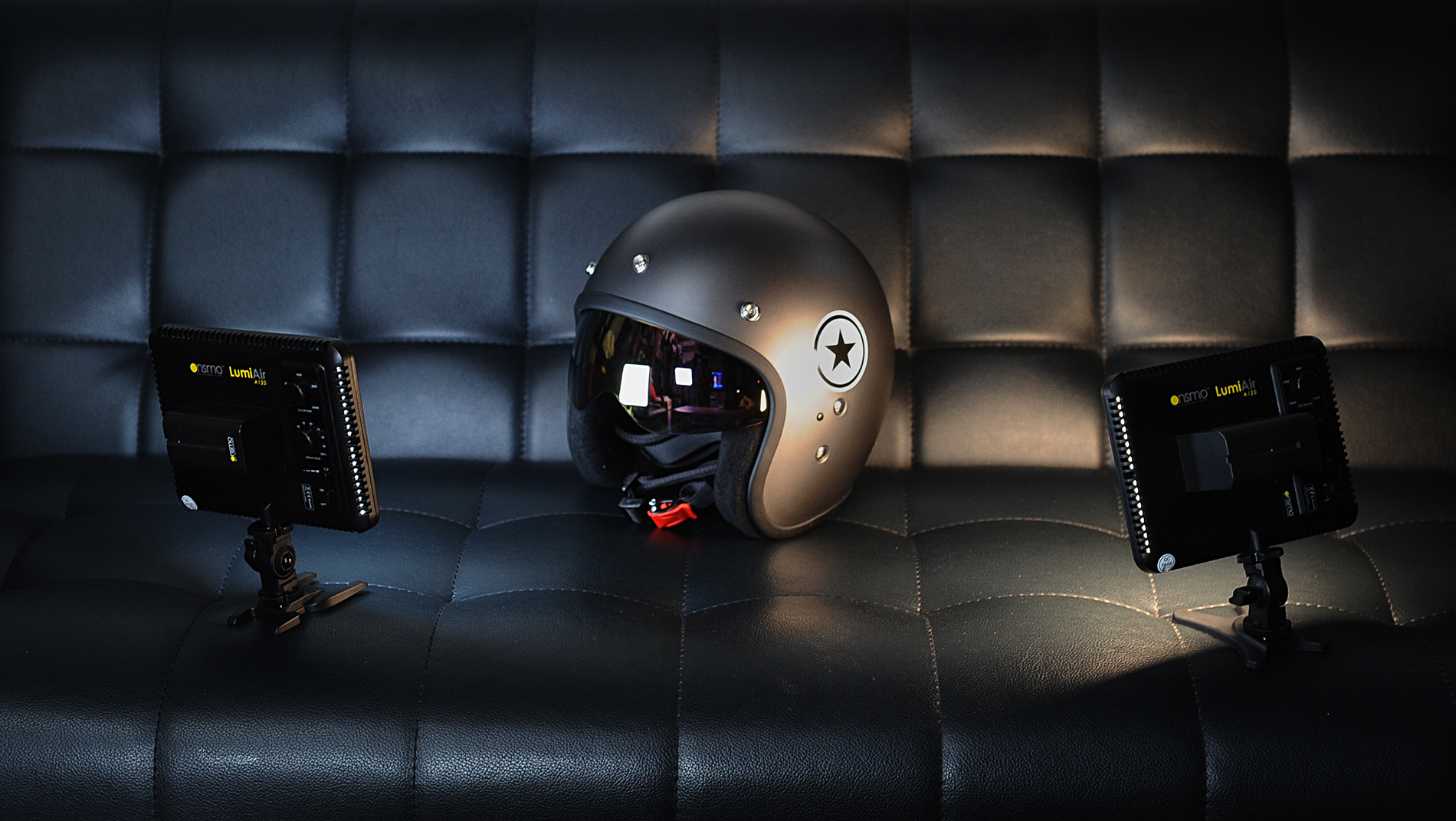 Both Onsmo Lumi Air set to Yellow temperature ( step less temperature control)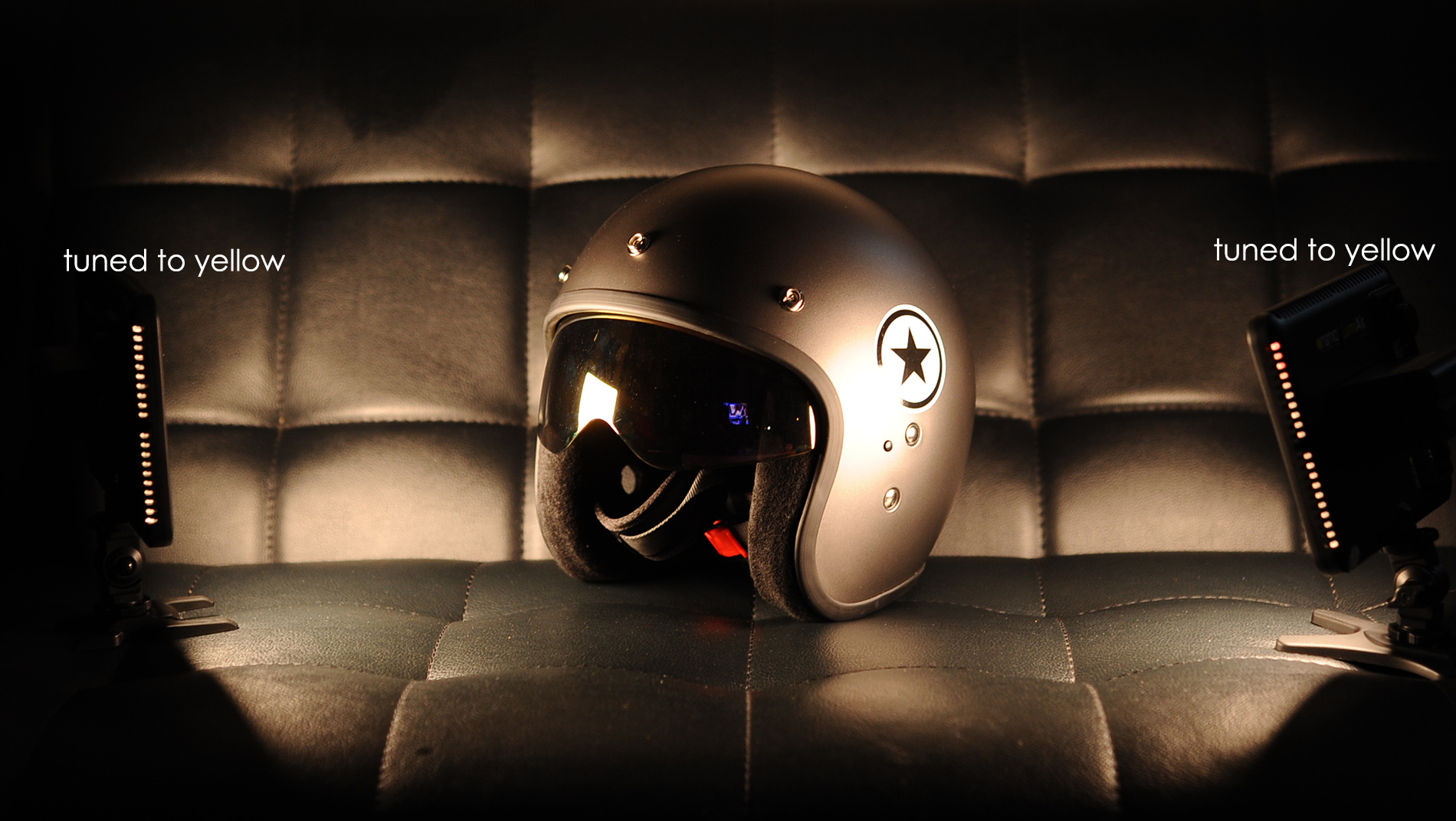 Final Output using Onsmo Lumi Air LED 120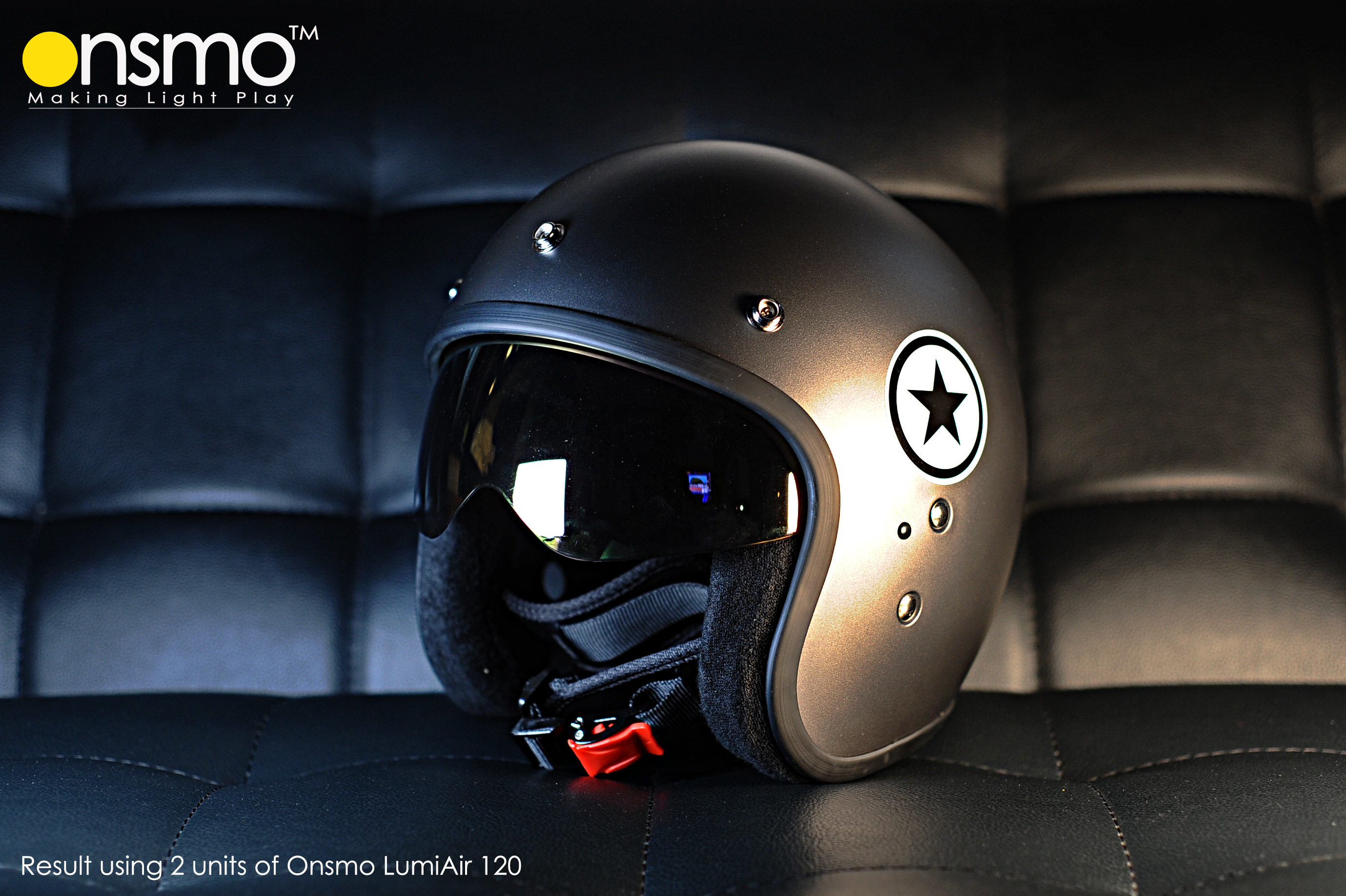 Complete ADD on kit contains this ( add on charger and battery)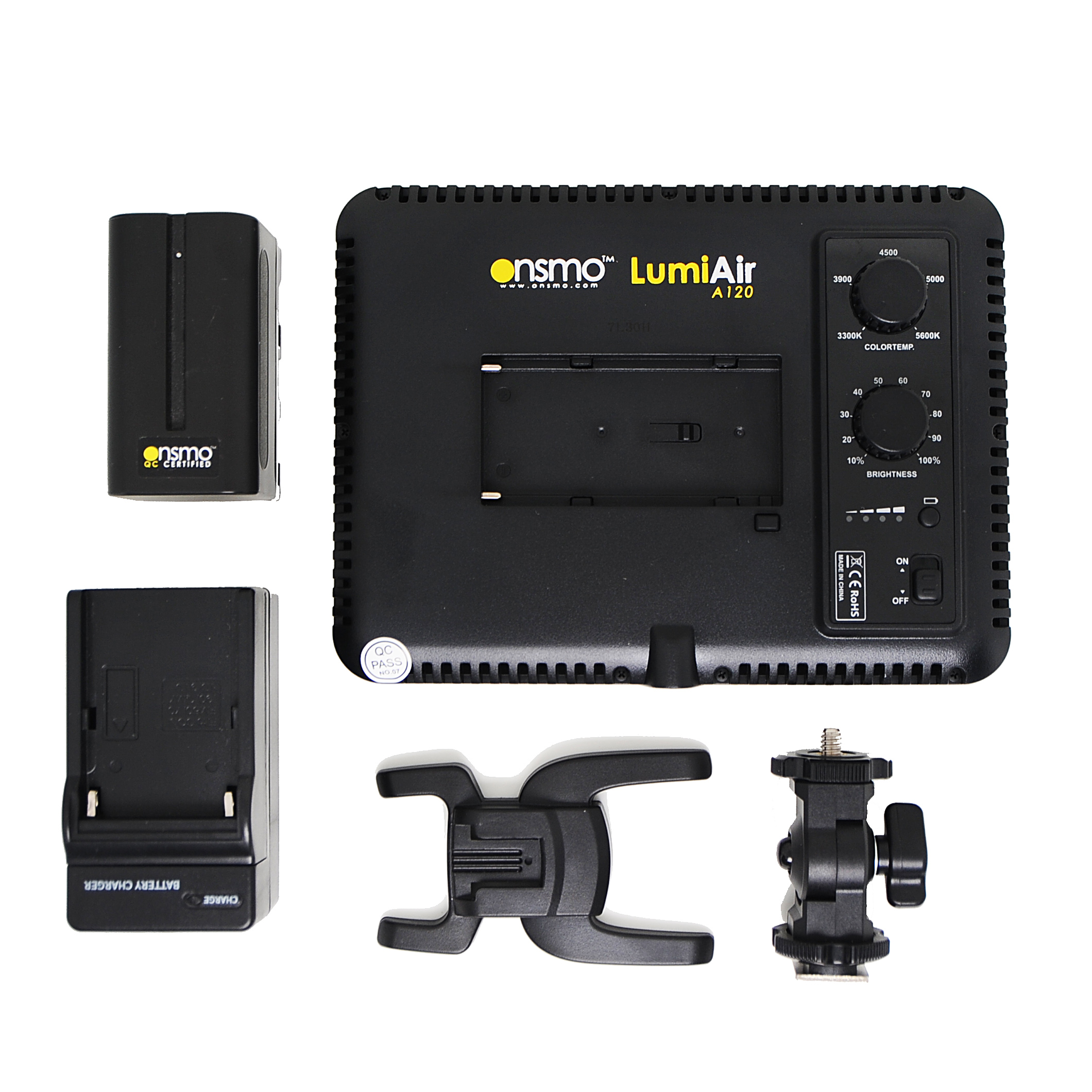 Specifications:
Model: Onsmo Lumi Air A120

Power: max.12W

LED Beads Quantity:58

Lithium Battery:7.4V (Sony NP-F970 model lithium battery)(sold separately)

Color Temperature: 3300K~5600K±300K

Brightness(LUX):570(0.5m)

Color Rendering Index:>95

TLCI(Qa):>95

Light Brightness Range:10%-100%

Operation Temperature:-10℃-50℃

Dimension:175x 130 x 17mm(not with the L-type Bracket)

Net Weight:220g
NOTE : MUST HAVE LITHIUM BATTERY TO LIGHT UP MINI ONSMO LUMI AIR A120
Package Content
1 x Onsmo Lumi Air A120
1 x Speedlite base (put on table)
1 x NP-F750 Battery
1 x Charger for battery