EARLY 6% PROMO OFF FOR ONSMO PRODUCT!
We here at Bigbig Studio Equipment knows that alot people are anticipated to get the 6% GST off after 1st June! We are launching our early discount of 6% off from our side from now till 31st May 2018! Spread the good news now! Applicable to all Onsmo brand, Saramonic and Novopro Ringlight
USE this code when check out : EARLY6%OFF

To apply the code, follow this steps.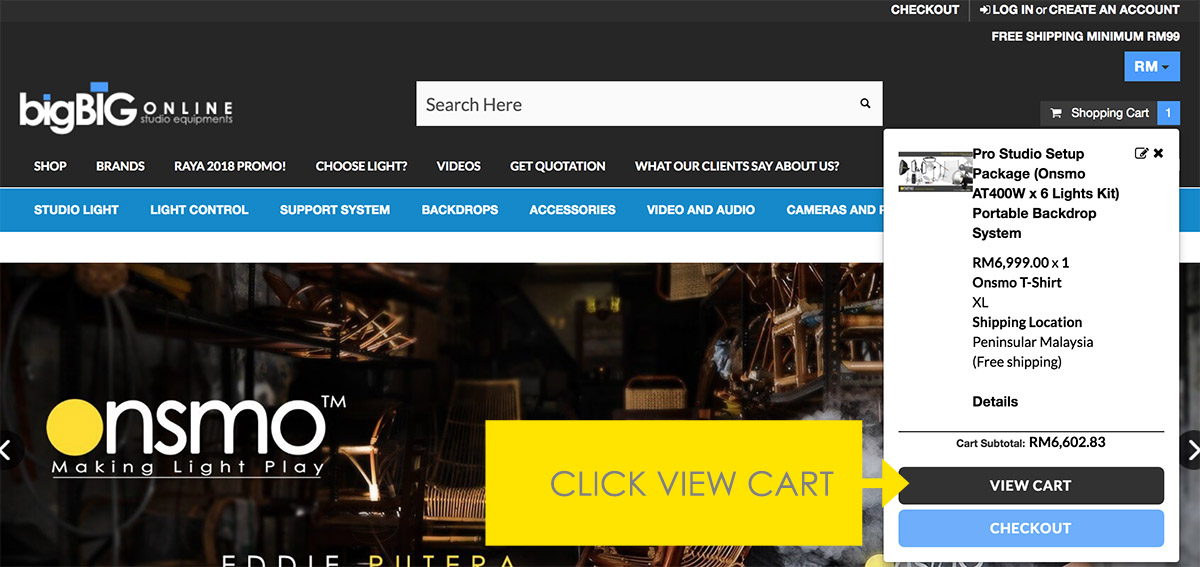 ---
Feel free to contact us with any questions and concerns using our contact form.
Thank you for choosing BigbigStudio Equipment! We hope that this helps in the process of completing your order.
If you have more questions, feel free to call us at +601110641257 or email us at sales@bigbigstudio.com